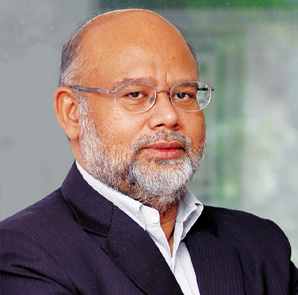 Company Profile


We started operating in 2001 and have evolved into an organization with proven tools and methodologies on over 300 successful engagements. We are headquartered in New Delhi and have an operational centre in Noida, Uttar Pradesh. Our strength lies in our team of over 900+ professionals and 30,000 man years of knowledge bank. We adopt a holistic approach that ensures satisfaction of all stakeholders in your business domain. Our business solutions, thus, have the ability to permeate through every layer in the environment where we function so that it benefits the entire eco system of your business realm. Our rich and varied experience extends benefits that endorse our assurance of competence and sustainability. Our commitment to stringent quality standards in business process services and customer satisfaction is reflected in the certifications like ISO 9001:2008, ISO 27001:2005, ISO 20000-1:2011 and SEI CMMi Level 5 Ver. 1.3.
Products and Services
Our list of service offerings: – GIS, GPS and Remote Sensing – Business Analytics – ESP (Engineering Solution Practise – MSP (Managed Service Practice) – EMS (Energy Management Services) – Software Development (Domestic and International) – SI (System Integration) – Enterprise Application Services (ERP) – Intelligent Transportation and Traffic – IT Infrastructure Services – Security and Surveillance – e-Governance – IT Consulting Services.
Target Verticals
Our verticals covered include the following: – Public Sector – Defence – Energy and Utilities – Healthcare – Education – Telecommunication – Manufacturing – Travel, Transport and Logistics
Digital Edge/Power of Brand
Vayam, meaning "We all together" in Sanskrit derives its core strength by evolving teams to a state of the institution, transcending individual lives and intentions. The "Power of WE" is the power to change, creating and enhancing values by identifying and developing growth. And 'We' achieve its objectives in an environment of fairness, honesty, and courtesy towards our clients, employees, vendors and society at large. Our edge over our competitors includes: – Providing range of IT Solutions and Services since 2001 – A CMMi Level 5 company – Over 600+ professionals serving 30 major cities of India – Proven tools and methodologies on over 200 + successful engagements – A wide range of experience in Government/PSU (Over 200 + projects) – Expertise in key industry sectors – True end-to-end solutions: Design, Build, Operate – Long-term and flexible customer relationships – Best-of-breed alliance partners
Achievements
Our achievements are: – Sustained growth of over 25 percent year on year. – CMMI-Dev L5 Ver 1.3 – ISO 9001:2008 – ISO 27001:2005 – ISO 20000-1:2011 – We have been awarded with "Amity HR Excellence Award" in the year 2008 by Amity International Business School in the area of developing innovative strategies for Human Resource Management & Development – We have been successively awarded with "Amity HR Excellence Award for Talent Management, Retention and Succession Planning" by Amity International Business School in the year 2009