Mapping the IT landscape of thecountry, eGov studies the efforts of the Government and the IT industry to create better systems for good governance. A report by Kartik Sharma and Nayana Singh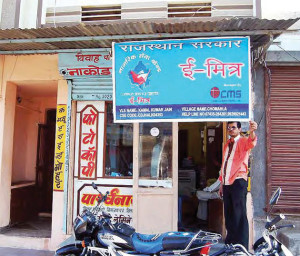 While the US market showed signs of economic revival and Europe continued its descending glide, there was a significant, if not substantial, effect on Asia Pacific nations. India continues to be in uneven economic situations at present, distinguished by a frail investment atmosphere, diminishing value rupee and stiff credit situation – these aspects are causing organisations to spend economically. However, the impact of monetary reforms in early 2013 such as relaxation of FDI regimes in select industries is expected to drive inbound investments and have a broader positive impact going forward, including the IT sector.
---
Global research firm Gartner reports that Governments in India will spend $6.4 billion US Dollars (USD) on IT products and services in 2014, an increase of 4.3 percent over 2013
---
"Government and Enterprise IT investments will move into fast track mode post the elections – a lot will depend though on the new government's political and economic agenda," says Ravi Sharma, Research Manager, Consulting Group, IDC India.
The global research firm, Gartner has reported that Governments in India will spend $6.4 billion US Dollars (USD) on IT products and services in 2014, an increase of 4.3 percent over 2013. This forecast includes spending by government (government is composed of state and regional government and central government agencies) on internal IT (including personnel), hardware, software, external IT services and telecommunications.
Gartner also affirms that the ICT service providers will benefit by e-Governance projects and citizen participation aided by expansion of affordable broadband connectivity and mobile solutions.
The previous year has witnessed so many such e-Governance projects by several central ministries and the state governments across the country. From the State Data Center (SDC) implementation by the state of Jammu & Kashmir to the successful e-Governance initiatives in the southern states of Andhra Pradesh,Kerala, Tamil Nadu etc., e-Governace in India has walked many miles of success last year. States which are at the nascent stage of development like Jharkhand have initiated strategies to attract IT investment and enabling the electronic delivery of services to the rural areas.
eGov magazine has done the extensive coverage of various states across the country in the financial year 2013-14. This story will stroll through major eGovernance initiatives and policy frameworks to increase IT investments by various states in the country.
---
IT Mission 2020' has been developed to ensure sizable IT investment in Bihar in next 2 to 7 years. The mission aims to set an ambitious, but realistic, target for growth of the IT sector
---
Bihar: To be the Best Alternative
At a time when every state is coming up with policies and frameworks for expanding investments in IT sector, the state Bihar is no stranger. The increasing global competition taking these IT majors towards cost cutting while increasing efficiency for their operations in India. However, the existing IT hubs like Bangalore, Hyderabad and Pune have now become quite costlier even on the global parameters due to more and more serge IT companies in the respective places. In such a scenario, Bihar proves to be an optimum location for expansion and relocation of the offices of these IT companies. Bihar enjoys the advantage of being home to a large number of educated youth who have the kind of skills that the modern Information Technology industry requires. The State has a good opportunity to attract IT investment by leveraging its huge young talent pool and the cost advantage. The Bihar government is focusing on creating an enabling IT Eco-System within the next two years, to take advantage of this immediate opportunity. And for that matter the government has chalked out a strategy named 'IT Mission 2020'.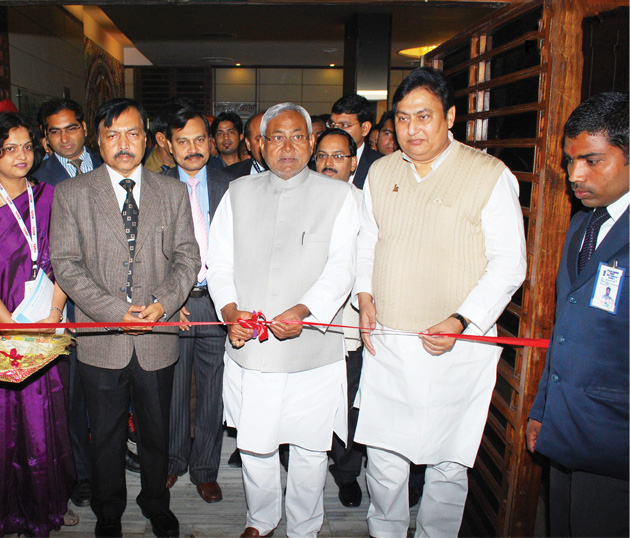 IT Mission 2020
The Government of Bihar has formed a Core Committee to find out what steps can be taken in Bihar for developing the IT industry. A Mentor Group has also been formed to advice on the policy initiatives that the Government of Bihar can undertake for promoting IT industry. While talking to eGov about this ambitious mission N K Sinha, Principal Secretary, Information Technology, Government of Bihar stressed on the need to monitor the pace at which the state is developing its IT sector. According to him, "A list of parameters has been suggested in the IT Mission 2020. We need to monitor the pace at which we are able to develop the IT industry in Bihar. The parameters will allow us to do that. Some of the important parameters that we can use are related to revenue targets. We can set annual revenue targets that have to be achieved by the domestic IT industry. We have to ensure that we create world class IT Park and buildings with large amount of space every year. Jobs can be the most important parameter. We have to ensure that the domestic IT industry is generating certain amount of jobs every year. It is also important that we keep a keen eye on the social impact and the value addition that the IT industry is brining to Bihar."
Jharkhand: Strategising the new IT Policy
Jharkhand is one of the most mineral-rich states in India. However, the state has yet to exploit the nature's gift optimally. Separated from the parent state Bihar on 15 November 2000, Jharkhand is still on the nascent stage of industrial development and IT sector is no different. The government is in the process of carving out a new IT policy for the state. However, a very radical departure from the pattern of industrialization will be difficult to visualise. Therefore, by and large, the pattern of IT industry being set up in other emerging states would also be happening here. But there are some areas where there would be some initial push, like the state has almost universal AADHAR coverage and industries who want to take benefit of this could come up.
Revising the IT Policy
Government of Jharkhand is in the process of revising the IT policy in line with whatever has been done by other states. "Our IT policy was formulated in 2004 and now we are in 2014. State's new Industrial Policy was announced in 2013. This policy includes the revise set of incentives for setting up industries. But we are also aware that lot has happened in the last 10 years in terms of technology. Therefore, we need to take another look at the IT policy of the state, which we are already doing. We will soon be coming out with the new IT policy may be in three to six months time," says N N Sinha, Principal Secretary, Information Technology, Department, Government of Jharkhand.
---
"Jharkhand's IT policy was formulated in 2004 and now we are in 2014. State's new Industrial Policy was announced in 2013. This policy includes the revise set of incentives for setting up industries," says N N Sinha, Principal Secretary – IT, Government of Jharkhand
---
Haryana: eGovernance leading IT investment
Despite economic slowdown, Haryana has topped the country by registering the highest investment implementation rate of more than 82%. As per an analysis by industry body ASSOCHAM, Punjab ranks third with implementation of 79% and Gujrat appears to be in the last rung with low rate of 46%.
"Out of total investments worth over Rs. 4.6 lakh crore attracted by Haryana as on March, 2013 from various public & private sources, projects worth over Rs.3.8 lakh crore are being implemented, while 18 percent of investments remained nonstarter," says the study.
Haryana's focus on expanding e-Governance services is helping to attract more and more IT investment in the state. Haryana has been a leading implementer of first and second generation e-Governance applications, largely due to the efforts of the state NIC unit. Examples of this are the eDisha centres for citizen services, Land Records management, e-Treasury, Payroll Information System, etc. On the infrastructure side, the state is running its SWAN for many years now; although the State Data Centre is not only fully functional, but is nearly fully utilized.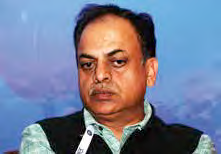 Next Generation e-Governance
While these are noteworthy, Y S Malik Additional Chief Secretary Electronics & Information Technology; Industries & Commerce; Mines & Geology, Government of Haryana believes that Haryana's preparation for the next generation of integrated e-Governance applications will stand out. He says, "We are one of the few states with a fully functional Cloud services deployment that is being actively used by our flagship projects. To ensure unhindered capacity expansion, we have entered into a strategic partnership with BSNL to overflow our data centre needs into their premises. Also, we are finalising the construction of a new data centre designed to meet our longer term needs. Some of the MMPs are also now geared for the future." In short, the government is looking forward to a new generation of integrated applications that are designed with the citizen in mind and are capable of delivering improved efficiencies within the Government.
---
Odisha government has targeted to increasing its IT related exports from about 2000 crores in 2012-13 to about 20000 crores by 2020. The government is also aiming to encourage at least five top companies IT/ITES and five ESDM companies to set up their development centres in the state
---
Odisha: New ICT Policy and ESDM
At the e-Odisha Summit, held in collaboration with Government of Odisha and Elets Technomedia Pvt. Ltd., state's new ICT Policy was launched formally by Chief Minister Naveen Patnaik. The vision of ICT policy is twofold; one, to bring in investments in the ICT and ESDM sector and second, to take e-Governance to the citizens so that they can get services closer to their home. Government has targeted to increasing its IT related exports from about 2000 crores in 2012-13 to about 20000 crores by 2020. The government is also aiming to encourage at least five top companies IT/ITES and five ESDM companies to set up their development centres in the state so that they not only bring the investment but also create employment opportunities. The state is also aiming to support the local industries in the field of IT, so that their capacities can grow to a much larger extent. Apart from that, the government also has special programme for skill development, R&D and entrepreneurship.
Public – Private Partnership
Odisha's e-Governance projects are mostly executed through PPP models. The government been working with many private partners for creation of better e-Governance systems. "Now that the State Government is moving with fast track implementation of e-Governance projects, it is necessary that we develop good ways with collaborating with Private Partners. However, the SLAs have to be prepared carefully so that we can create the best possible initiatives at minimum costs," said Madhusudan Padhi, former Commissioner-Cum-Secretary, Department of IT, Government of Odisha.
---
As per Uttar Pradesh's New IT policy, all the IT companies establishing their units in the state would be given 100 per cent exemption from stamp duty
---
Uttar Pradesh: Unlimited Potential
The success that India has achieved in the export of Information Technology Software and related services over the past decade is now being acknowledged globally. Today the nation accounts for 65 percent of the global market in IT off shoring and 46 percent of the ITES market. The growth of the sector has led to tremendous pay-offs in terms of wealth creation and generation of high quality employment. People in all parts of the country have contributed seminally to the success that the nation has achieved in the IT sector. The Government of Uttar Pradesh is now trying to attract major Information Technology related investments in the State. The state government recognizes that IT Industry can be a big job generator. So if all the software makers, the hardware makers, the BPOs, were to set up their establishments in Uttar Pradesh, it will lead to a big improvement in the employment situation. The UP government is very keen on making that happen and has already announced a package of incentives for the IT industry. The state government is also developing an IT City in Lucknow as the state has undertaken the major initiative of developing IT parks in Tier III cities. Many prominent IT players are showing interest in setting up their development centres in Uttar Pradesh.
The new IT policy
The state cabinet of Uttar Pradesh Government in a meeting chaired by the Chief Minister Akhilesh Yadav, on 17 October 2012, approved the IT Policy 2012. The IT policy 2012 will lead to the development of Lucknow and Agra as IT hubs. As per the policy, all the IT companies establishing their units in the state would be given 100 per cent exemption from stamp duty and at the same time be provided 5 per cent interest subsidy for the period of five years which will not exceed 100 Crore of Rupees.
"Because of the large pool of well-educated and trained young profession that the state is home to, Uttar Pradesh has immense potential to emerge as one of the most economically developed states in the country. The availability of centres of excellence such as IIT, IIIT, and IIM makes Uttar Pradesh an ideal destination for setting up of IT industry. The new IT policy of Uttar Pradesh aims to reinforce the position of the state as an attractive destination for the Information Technology companies of the world. The IT Policy will lead to the creation of a more conducive business environment, so that IT industry can survive and flourish in the state," confirms Jiwesh Nandan Principal Secretary, Information Technology & Electronics, Mining & Additional Sources of Energy, Government of Uttar Pradesh.
Hyderabad: Services through Mee Seva
Indian witnessed low rate of growth, depreciating rupee and the investor community seems bit less enthusiastic about India. It has more to do with global economy. Since there is overall slow growth across major economy, it has impacted India as well. However, looking at IT industry, it is very positive today. It is true that industry is not able to recreate the magic of 25 percent growth that occurred between 2003 and 2008 but it can regain the momentum by focusing on strategic leadership and product innovation. Andhra Pradesh has been on the forefront of encouraging IT industry in the state. The state's ICT Policy 2010-15 has been created to promote IT investment in the state. The state government is creating state-of-theart and affordable ICT infrastructure that provides an enabling "Walk to Work" environment for IT/ ITES units to thrive and grow. The state also heavily focusing on the Start-up companies, SME, SC/ST & Women Entrepreneurs and Tier-II & Tier-III cities.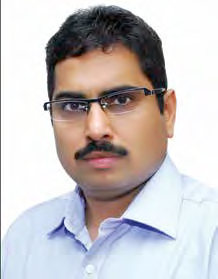 Taking governance to the doorsteps
Sanjay Jaju Secretary, Information Technology & Communications Department, Government of Andhra Pradesh has initiated and successfully implemented the Mee Seva project in the state. While talking to eGov he explained about the rolling out of this award winning scheme. "Before Mee Seva started, the focus in administration was more on following procedures and keeping records rather than catering to the needs of citizens. The vision of governance was being lost, and citizens were being treated as the subject rather than the object of development." He said by adding, "However, under Mee Seva, things have completely changed. You don't have to face these hassles now. You just have to go to a Mee Seva centre and request for the service which is being offered through Mee Seva and you will get it there and then without having to run around different offices."
Jammu & Kashmir: Gearing up for IT
Now the Government of Jammu & Kashmir has geared up to put e-Governance initiatives in the state on a fast track mode. In April, 2013, the State Data Centre (SDC) was inaugurated in Jammu. While inaugurating the SDC, the Minister of State for Information Technology, Feroz Ahmed Khan, said, "We have setup a SDC for supporting e-Governance initiatives in J&K. The centre has been setup by the IT department under the National e-Governance plan (NeGP)." There is no doubt that the state of the art data centre will give further fillip to the e-Governance initiatives that are being implemented in the state. It will serve as a secure base for hosting and managing e-Governance applications of different departments. Before this State Data Centre came up, the myriad departments in the state had to work through their own setup of servers, but the global safety norms could never be implemented in these. The new SDC is expected to serve as a solution to lot of challenges that were there in the path of e-Governance in the state.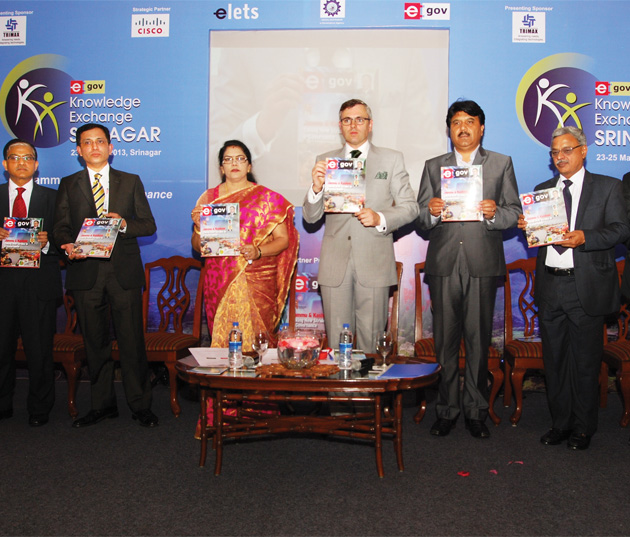 State Data Centre: A new chapter
Bipul Pathak, Commissioner/ Secretary, Science & Technology and Information Technology Department, Government of Jammu & Kashmir explains about the status and significance of SDC in the development of state. "The State Data Centre (SDC) in Jammu & Kashmir is complete. Some government departments have already migrated their applications to the data centre; these applications have been used as a part of the testing process." In Pathak's words, in near future, the state will be migrating all the government applications belonging to various departments into the State Data Centre. As the CCTNS project is on verge of starting, we plan to host it directly in our State Data Centre. We believe that e-Governance is for the people, by the people and of the people. For its effective implementation basic infrastructure like SDC is a must.
---
The cloud computing technology has already saved the Maharashtra Govt. more than crore of rupees
---
Maharashtra: Riding on MahaGov
In governance, Maharashtra has led the way through programmes such as the Food for Work programme and the Employment Guarantee Scheme, key features of which one can see in the National Employment Guarantee Act. It has also been at the forefront of adoption of technology in governance. The state NRHM office has implemented a revolutionary e-file system and has become a completely paperless office. Everywhere one turns to look, initiatives abound. All across government, technology is being deployed to usher in revolutionary improvements in service delivery, savings in time and cost and increase in general efficiency.
Cloud Computing: A boon
Government of Maharashtra has realized long back about the potential of using Cloud Computing as a medium to provide shared, cost effective, faster, reliable, secure, and agile services to the Government Departments. The MahaGov Cloud was implemented in State Data Centre and is extensively used by departments for website and application hosting. The availability of Government Cloud and ease of provisioning infrastructure has encouraged departments to host their application in State Data Centre.
Rajesh Aggarwal Secretary, Department of Information Technology, Government of Maharashtra says to eGov, "The cloud computing technology has already saved more than crore of rupees for us and has given us the ability to accelerate projects of national importance."
New Technologies, New Leadership: The Road Ahead
The infusion of new technologies such as the Cloud and Enterprise Mobility, new devices such as Tablets and innovative service offerings from the industry are also triggering IT Expenditure. J Satyanarayana, former Secretary, Department of Electronics and Information Technology (DeitY) in 2013, in an interview with eGov stressed upon how Government of India is trying to explore cloud computing. He said, "We have come up with a policy paper on cloud computing in government departments. We have already sanctioned rupees 99 crore for the implementation of the first phase of the policy paper on cloud computing.
The government has now appointed Ram Sevak Sharma, the Jharkhand cadre IAS officer, as secretary of Department of Electronics and Information Technology. The new IT secretary held the position of Director General and Mission Director of the Unique Identification Authority of India (UIDAI) and played instrumental role in developing Aadhar card concept and usage of ICT in delivering services.
While talking to eGov , Sharma informed that ICT is the only tool for bringing reforms in the governance. It is expected that the new IT secretary will act as per his image and take the legacy of former IT secretary to the higher levels.