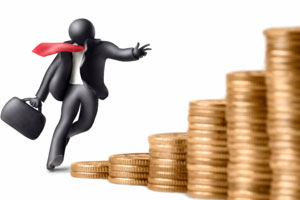 Retirement fund body EPFO has decided to make all payments to its beneficiaries through electronic mode from September this year, including provident fund claims. "The Employees' Provident Fund Organisation has decided to make 100 per cent e-payment of benefits by August 31, 2014," said a senior EPFO official.
In the present scenario, EPFO settles over one crore claims in a financial year. It has settled 1.21 crore subscriber claims, including withdrawal and transfer of provident fund, in 2013-14, an increase of 13 per cent over the previous year. "Thus, making payment through electronic mode will not only improve the efficiency of the EPFO, but it will also reduce the unnecessary paperwork for issuing cheques to beneficiaries," he opined.

Besides settling claims, the EPFO makes payment to around 44 lakh pensioners every month. It is digitising its pension data for the purpose and will have a centralised data system. The digitising of pension data work is expected to be completed in three to four months. The official said that among other steps to make EPFO transactions paperless, the employers having account in banks other than State Bank of India would be able to pay PF dues online from September.