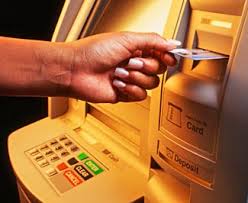 Prizm Payment Services has launched Money Spot, a white label ATM under licence from the Reserve Bank of India. Prizm Payments plans to deploy at least 10,000 Money Spot ATMs across India in the first phase of roll-out, with a large portion of these being in semi-urban and rural areas.
Loney Antony – Managing Director Prizm Payments said that, "This is a very positive decision by RBI to allow non-banking organisations like Prizm to deploy ATMs and bring convenience to cardholders who did not have access to an ATM or any other electronic media for their banking needs. We are currently providing some basic functionality such as Cash Withdrawal, Balance Enquiry, PIN change and Mini Statements at these ATMs. We intend to introduce other Value Added Services to increase the convenience to these card holders".
Prizm Payments is currently the leading ATM services company in the country with 21,000 ATMs deployed and managed for various Banks under fixed and variable fee model and processing 1,15,000 POS across the country. The WLA ATMs will be connected to the country's premier shared ATM network in the country called NFS from NPCI.
A. P. Hota, the Managing Director & CEO of NPCI said, "We are expecting an exponential growth in ATMs in India and White Label ATMs are going to be a key component of this growth. We are happy to partner with Prizm Payments on this new innovation in the Indian market which will provide access to ATM services to more semi-urban and rural locations and NPCI's technology infrastructure and connectivity with all banks the Money Spot ATM to accept any bank card on this network."