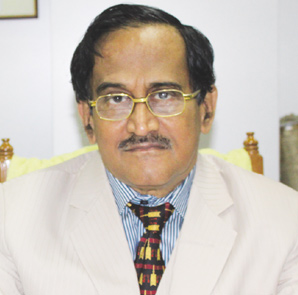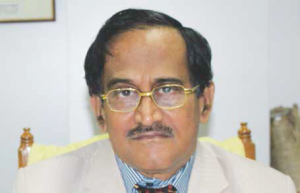 "All successful experiments of deployment of ICT in monitoring election should be replicated and there should be quick change of election laws and rules wherever necessary to facilitate modernisation," says Dr Ajit Kumar Tripathy. In conversation with Mohd Ujaley
You have been Chief Secretary of Odisha and now serving as the State Election Commissioner. In your opinion, how governance has changed over the years?
Governance has changed much in terms of technology and the equipments for communication and record keeping. Reports and returns are now e-generated, monitored and dispatched. Number of laws and organisations has multiplied. However, in terms of empathy for the poor and the down-trodden there has been deterioration.
Poll code violations keep getting reported in almost every election. What can be the solution?
Political parties do bother about the violation of Code of Conduct by other parties and ignore their own violations which are not punishable under the laws. Separate cases under IPC have to be started. Warning and caution are the only weapons available with the Election Commission.
Many countries are experimenting with a rather high-tech election management system. What is your view of deploying ICT for monitoring elections?
All successful experiments should be replicated and there should be change of election laws and rules wherever necessary to facilitate modernisation. Also, there should be sufficient fund for the ICT component in this regard, so that people can accept the change.
e-Governance is considered as good governance. Isn't it time for e-Election keeping in mind that e-Readiness is still a big challenge?
e-Election will indeed add to good governance but it should first be experimented in small countries and then on a pilot basis in India. No one should hurry in such cases because in a highly populated country like India, any failure would be a massive one. And, definitely, e-readiness is also a huge challenge.
Infrastructure deficiency seems to be one of the major challenges for the state. Please share your views about it.
There are many states in India with higher infrastructure challenges than Odisha, still they are doing much better. The best way to overcome the challenge is hard work and courage to take decisions.
We don't see many female officers in the Indian bureaucratic set up, why is that so?
It is quite unfortunate that a woman has not been Cabinet Secretary or Home Secretary till now. But with the increase in women toppers in Indian Administrative Service (IAS), time is not far, when there will be more than 50 percent women secretaries in Government of India. Mrs. Nirupama (Menon) Rao who topped the UPSC Examination in 1973 could have surely taken posts like Cabinet Secretary or Home Secretary had she taken IAS. She became the Secretary, External Affairs and then Ambassador to U.S.