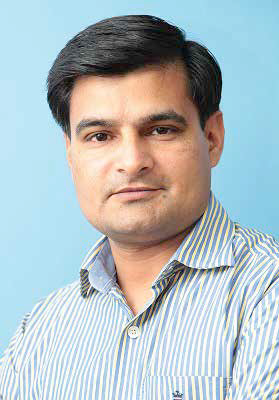 Jitender Singh
Founder & CEO, Starfin India Pvt Ltd
What was the idea behind the launch of Starfin India and what prompted you to make a foray into the banking services?
Financial Inclusion has started spreading in India after its success in other parts of the world and we decided to be a part of it. We applied with SBI to become Business Correspondent and got the contract signed in 2011. Aiming to empower this sector and take the new challenges, we have started our full flashed operations in November 2011. As we have a vast experience and network of distributors and channel partner, help us to establish Starfin as one of the top companies in the Financial Inclusion sector.
What kind of work is Starfin India doing as 'Banking Correspondent' for State Bank of India?
There are two kinds of services under SBI Kiosk business model – the first is CSP under Urban Decongestion of Branches. There is no paper formality for the customers at CSP points, all they need to tell the SBI account number for depositing the cash. They get printed receipts for their transaction. Any person can remit cash up to Rs 10000 per day in one account. They can open no-frill (zero balance account with only one ID Proof). Another service is CSP under FIP. This is special plan to provide banking services to all villages in India. Our main job is to open no-frill accounts of all the villagers and help them to start transactions in these accounts.
What kind of challenges do you face in rural areas and how can these be overcome? Are you doing anything in this regard?
The biggest challenge is to develop the faith within the consumer. We have to educate them about the services, to make them understand that we are a part of banking system. In rural area illiteracy, lack of transportation, internet connectivity, very limited availability of electricity , to appoint a CSP (Customer Service Point) was also a problem, but slightly we have come out these problems and now we have provided banking facility to more than 20,000,00 customers in the country
Follow and connect with us on Facebook, Twitter, LinkedIn, Elets video