Praveen Kumar
Deputy General Manager,
Uttar Pradesh Electronics Corporation Limited

You have been associated with Uttar Pradesh Electronics Corporation Limited from a long time. How has your experience of working with organization been?
I have had a very positive period at the Uttar Pradesh Electronics Corporation Limited. I have enjoyed the time that I have spent here, and I think I have been able to make some contributions towards promotion of IT in the state. The Uttar Pradesh Electronics Corporation Limited is a Company Registered under the Companies Act, 1956. It came into being in 1974. This Corporation is wholly owned undertaking of the Uttar Pradesh Government. Today we are seeing lot of eagerness from the State Government for promoting IT industry in the State.
What contribution can Uttar Pradesh Electronics Corporation Limited make in this area?
This Corporation was setup with the objective of promoting Information Technology and Electronics industries in the State of Uttar Pradesh. The corporation is presently engaged in procuring and supplying Computer Hardware, development of computer software and in providing Computer Training to the employees of Government Departments/ Corporations/ Institutions through self and empanelled Business Associates. Besides this, the Corporation is also nominated as a Nodal Agency for implementation of various projects and schemes that are devised by the Government from time to time.
Uttar Pradesh Electronics Corporation Limited has played a pivotal role in the State Government's scheme of distributing free laptops. Please tell us about it.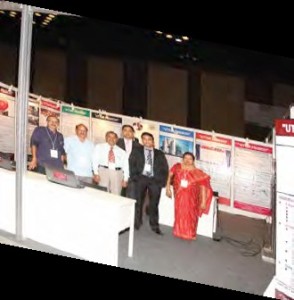 The scheme of distributing free laptop distribution was a great responsibility over the shoulders of Department of IT & Electronics as well to UPLC. We made sure that all the process related to tender goes smooth. We also made sure that the quality of free laptops to be provided to the students was up to the mark. We are happy to say that it has come out as a successful initiative for decreasing the digital divide among the people. We will continue with our efforts helping the Government in fulfill its agenda of promoting digital literacy in the State by distribution of devices and other means.
Follow and connect with us on Facebook, Twitter, LinkedIn, Elets video