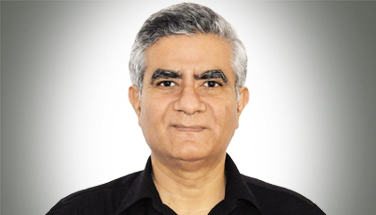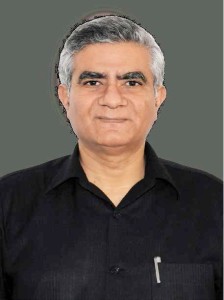 Jawed Usmani,
Chief Secretary, 
Government of Uttar Pradesh
The progress made by the state of Uttar Pradesh in various areas, be it education, health, housing, food, or infrastructure bears testimony to the commitment of the government towards ensuring the upliftment of the poorest of the poor. The government is now making pioneering efforts to improve the quality of governance through various e-Governance initiatives. In addition to successfully implementing the various Central Government flagship schemes at the state level, the Uttar Pradesh Government has also taken the initiative to conceptualise and launch a number of flagship schemes spanning various areas at State level. Various projects such as State Wide Area Network (SWAN), State Data Centre (SDC), Common Service Centre (CSC), State Portal and various mission mode projects such as e-District, CCTNS (Police), etc., are being implemented in the State. Uttar Pradesh government is effectively using IT to make the administration quick, responsive, transparent, hassle-free and accessible  while reducing the inefficiencies and costs.
Uttar Pradesh: State Introduction
Uttar Pradesh is the rainbow land where the multi-hued Indian Culture has blossomed from times immemorial. Blessed with a variety of geographical land and many cultural diversities, Uttar Pradesh, has been the area of activity of historical heroes like – Rama,Krishna, Buddha, Mahavira, Ashoka, Harsha, Akbar and Mahatma Gandhi. Rich and tranquil expanses of meadows, perennial rivers, dense forests and fertile soil of Uttar Pradesh have contributed numerous golden chapters to the annals of Indian History.Dotted with various holy shrines and pilgrim places, full of joyous festivals, it plays an important role in the politics, education, culture, industry, agriculture and tourism of India.
Garlanded by the Ganga and Yamuna. The two pious rivers of Indian mythology, Uttar Pradesh is surrounded by Bihar in the East, Madhya Pradesh in the South, Rajasthan,Delhi, Himachal Pradesh and Haryana in the west and Uttaranchal in the north and Nepal touch the northern borders of Uttar Pradesh, it assumes strategic importance for Indian defense. Its area of 2,36,286 sq kms. lies between latitude 24 deg to 31 deg and longitude77 deg to 84 deg East. Area wise it is the fourth largest State of India. In sheer magnitude it is half of the area of France, three times of Portugal, four times of Ireland, seven times of Switzerland, ten times of Belgium and a little bigger than England.
Infrastructure for e-Governance
The Government is committed to enabling the delivery of Government Services to the citizens at their doorstep in an efficient and transparent manner through the network of Common Service Centres. We are speeding up the computerisation of various government departments that have a significant public interface. The records with the government departments are being digitised to ensure that there is seamless delivery of services through a dedicated delivery network or through the internet. To provide connectivity of 2 mbps bandwidth, a network of 885 nodes connecting all the Districts, Tehsils and Blocks to the State capital has been established. It acts as a conduit for carrying all the data to and from the government offices and establishments; essentially it serves as an efficient intra-governmental super highway of information. The State of Uttar Pradesh is planning to connect all the departments through this network, as well as increase/upgrade the current bandwidth being provided. The State Data Centre (SDC) has been established to serve as a centralised reservoir for data, information and services from different departments in the state government. The State Data Centre acts as the shared infrastructure across various departments, it integrates and provides various G2G, G2C and G2B services in an efficient manner. Various applications for different State Government departments, such as Basic Education, Home/Police, and Commercial Tax etc., have been hosted in the State Data Centre. Now Uttar Pradesh is planning to make the SDC cloud enabled, which will lead to more efficiency and cost-effectiveness.
Enabling easy access to government services
Common Services Centres (CSCs) have been envisioned as the frontend delivery points for taking the Government, Private and Social Services (G2C and B2C services) to the rural citizens. We have also established an institution called Lokvani, responsible for delivering e-services to the common people. At present we have 3300 Lokvani Kendras, 15,800 Common Service Centres, and 100 E-suvidha kendras. More than 26 government services are currently being provided to the citizens through these centres. The state portal went live on 1st August, 2012. The portal has been developed to provide departmental services and information to the citizens electronically. Within a short period of time, more than 1 crore e-Transactions have happened through this portal. Uttar Pradesh is one of the early pioneers in the digitisation of land records. Anyone can go and see his or her land records through a computer from any part of the world. The digitisation of land records was completed more than four years ago. The system is completely secure and it is quite popular with the citizens. We have a system, where the land records get updated every week, because of the fact that there are transfers of land due to property transactions, gifts, inheritance, etc. You can also take a printout of the land records. The system, as it has been designed, is working flawlessly. In the next phase, we are trying to develop a system where you can get the land records digitally signed. Once this system is in place, a citizen will be able to walk into an authorised centre and take digitally signed land records. Today unsigned copies of land records are available to everyone. The site from which one can get the land records in Uttar Pradesh is called Bhulekh. It is located at: http://bhulekh.up.nic.in/. The e-District project is successfully running in six districts of Uttar Pradesh – Ghaziabad, Gautam buddh Nagar, Sultanpur, Raebareilly, Sitapur and Gorakhpur. Under this programme various Government services, including issuance of Caste, Income, Domicile, Handicap, Birth/Death (Rural & Urban) certificates, Revenue Court, Ration Card related services are being provided. Till date, more than 90 lakh e-Transactions have happened using this application in six e-districts through Jan Seva Kendra/Jan Suvidha Kendra/ Lokvani Kendra. The District e-Governance Society (DeGS) has been constituted in all the Districts to ensure that there is smooth implementation of the programme. Regular training programs are being organised to make all the stakeholders familiar with the new automated system. These programmes cover various topics related to e-Governance such as e-Governance Project Life Cycle, DPR, RFP Preparation, Use of Digital Signature etc.
Distribution of free laptop scheme
In order to enable the growth of IT literacy in the state, under an ambitious scheme laptops are being distributed to the students who have passed class 12th exam from government schools, government aided schools and private secondary and senior secondary schools. The scheme was launched in March 2013. The configuration of laptop is 14 inch display, 1 GB internal memory, 500 GB hard disk capacity, webcam, 3 hours battery backup and Bluetooth / Wi-Fi. It comprises 3 USB ports, media card reader, a headphone or speaker out port, DVD writer and supports three languages English, Hindi and Urdu. This scheme has gone a long way in bridging the digital divide, because it is leading to a situation where every school in the state has hundreds of laptops and tablets.
Industrial Sector: The Engine of Growth
Uttar Pradesh has traditionally been an agrarian society, and the industrial sector presents a huge opportunity for improving the employment opportunities within the state. The State Government has made a number of progressive policies in order to provide a fillip to industrial development. The State Government plans to use Information Technology as a vehicle for economic development of Uttar Pradesh. We are working with the aim of having inclusive growth to create a vibrant society with a high quality of life. The government has developed a new IT policy that will reinforce the position of Uttar Pradesh as an attractive destination for Information Technology companies. The state intends to promote Tier- II cities like Lucknow and Agra as next generation IT hubs which can facilitate a holistic development of Uttar Pradesh and its people.