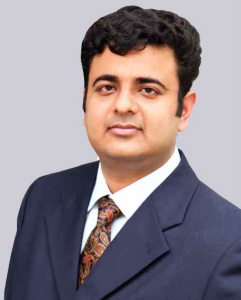 Narayana Menon, Director – Marketing, APAC & Middle East, Sanovi Technologies Pvt Ltd
All of us would remember the days of long queues, time consuming paper work, delays and associated hassles for simple things like paying electricity bills or depositing property tax, filing tax returns, or applying for a passport. Nowadays we can take care of such work with a click of the mouse. Today digitisation has become fairly advanced in India, and we are on way of creating an environment for making IT the backbone of governance in the country. The government has already taken initiatives to ensure that there is data sharing among departments at the centre and states to facilitate faster decision making.
Sanovi DRM software solutions achieves the following objectives
• Validate complex recovery processes for heterogeneous environments
• Gain real time insight into application data loss and recovery time
• Rapidly identify causes of recovery test failures
• Automate DR procedures facilitating increased frequency of DR testing (drills) with significantly lower dependency on expert resources,thereby saving time and costs
• Design recovery workflows to meet service levels and RPO/RTO objectives
• Eliminate operational disruptions with offsite recovery preparation and testing
• Perform recovery audit reporting and documentation
Key Initiatives
According to Gartner, Government's expenditure on enterprise IT has reached nearly $7 billion in 2012 and is likely to grow at a CAGR of 9.8 percent from 2011 through 2016. Gartner also mentions that the major driver of government expenditure in IT is the ambitious Aadhaar project (UIDAI). Aadhaar is now being used for the implementation of various e-Governance initiatives.
Another major initiative that is now nearing completion in many states is the Restructured Accelerated Power Development and Reforms Programme (R-APDRP), which is focused on strengthening and up-gradation of Electricity Sub-Transmission and Distribution networks and adoption of Information Technology. Several other key e-Governance initiatives include systems for electronic registration of excise and service tax, land records; passport services across various states, processing of tax deducted at source, police criminal procedure codes, and unified data schemes for road transport. In 2011, the government launched its e-payment gateway, which handles all government payments to citizens. The government is also driving development of IT infrastructure and connectivity in the northeast region with increased funding.
---
Government's expenditure on enterprise IT has reached nearly $7 billion in 2012 and is likely to grow at a CAGR of 9.8 percent from 2011 through 2016
---
A reliable Disaster Recovery (DR) solution
Considering that IT is going to drive these initiatives, the effectiveness depends on the services being 'always on' or available to the consumers. This demands strong business continuity and disaster recovery plans to combat both natural and man-induced IT outages. These IT outages could be the result of floods, tsunamis, fires, power outages and even cyber-attacks and war.
e-Governance and operations should move seamlessly to the DR site and be up-and running from there to ensure that the country functions optimally and IT enabled services demonstrate reliance in the face of adversity by being available to both internal (government agencies) and external (citizens) consumers.
Challenges faced in a typical IT DR landscape
The typical challenges faced in ensuring recovery readiness are – to know that the DR will work as it has been designed and configured to,within the typically heterogeneous technology environments, adhering to set SLAs (Service Level Agreements) regarding the Recovery Point Objectives and Recovery Time Objectives. This includes the ability to test DR readiness regularly, reduced dependency on experts for drills as well as to initiate fail over, automation of DR processes to avoid manual errors and also the ability to provide regular recovery readiness reports to all stake holders.
Designing effective and efficient recovery workflows tend to be complex, with multiple steps and dependencies both latent and evident. Besides, validating recovery readiness/ recoverability on an on-going basis can be a problem. Performing actual recovery tests may be the best way to prove that a recovery solution works as designed, but there are good reasons why most organisations test less than they should. These reasons include operational disruption and costs, labour-intensive coordination efforts between multiple groups, and lack of updated documentation reflecting the most current recovery workflows.
The Sanovi DRM Advantage
Given the criticality, scale and the heterogeneous nature of IT deployments, DR management software plays a very important role in ensuring that critical IT applications are able to recover within set recovery objectives and meet the citizens' expectations from e-Governance services. The need to address the complex IT DR challenges led the e-Governance project teams to evaluate an effective and tried and tested DR management solution, which is where the cutting edge Sanovi DRM software from Sanovi Technologies came in to the picture.
Flagship government projects like the UIDAI as well as many of the R- APDRP projects in Madhya Pradesh, Karnataka, Uttar Pradesh, Himachal Pradesh, Rajasthan and Uttarakhand have entrusted their DR management to Sanovi DRM software. Sanovi DRM is also being actively considered for many other e-Governance projects as they decide on and implement their IT DR strategy.
With Sanovi DRM, these critical government- led projects that are shaping the nation's future will be confident of their ability to recover from outages, whether disaster-related or infrastructure failure-related.
Sanovi is engaged in most of these projects with partners like WIPRO, HCL, TCS, HP, IBM and few others. Sanovi DRM software is a game changer for their DR landscape design and addresses many of the concerns and challenges mentioned above. Partners are able to leverage the Sanovi DRM capabilities to complete their DR equation to create a win-win situation for all involved.
The bottom line is that Sanovi Technologies with its Sanovi DRM software is playing a key role in transforming the IT roadmap of the Indian nation. Ensuring recovery readiness to vital IT projects would be a key factor in India scaling up to a completely e-Governance ready super power.
At the same time, it guarantees uninterrupted e-services from the Government to the common man making their life much easier when it comes to interacting with the various departments. It is our honour and privilege at Sanovi to be a part of these key initiatives of national interest as technology enablers.
Follow and connect with us on Facebook, Twitter, LinkedIn, Elets video