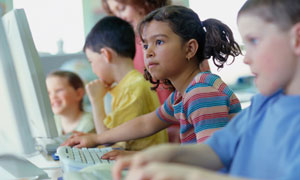 Intel has started national awareness programme for digital literacy across India. It aims to spread awareness about the importance of PCs and IT technologies among teachers and learners. National Digital Literacy Mission (NDLM) is monitoring the entire campaign.
Digital literacy mission was launched by the company in collaboration with NASSCOM in order to enhance digital literacy in India. The company wants to increase the relevance and demand of personal computing devices and drive domestic adoption of technology.
It will reach out to consumers in a targeted manner across ten states through a series of interventions in the form of advertisement. It plans to cover 1.8 million teachers, 2 million learners as well as higher education students and faculty members across India.