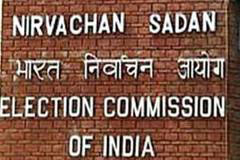 The Election Commission of India (ECI) demonstrated Voter Verifiable Paper Audit Trail (VVPAT) in EVM to the representatives of all the recognised national and state political parties. It was desired by all the political parties in a meeting held by ECI on October, 2010.
The system was developed by Bharat Electronics limited, Bangalore (BEL) and Electronics Corporation of India Limited (ECIL). VVPAT system was examined by the Technical Experts Committee. The Committee held consultations with political parties, Civil Society organizations and manufacturers of EVMs on 23rd December, 2010, and also saw demonstration of the prototype VVPAT system.
First field trial of VVPAT was conducted in Thiruvanantpuram, Delhi, Jaisalmer, Cherapunji and Leh in the month of July 2011. This was given wide advance publicity for information and wider participation by the common voter in general.
On analysis of the results of the first field trial, it was found that certain improvements were required in the VVPAT system before it could be considered for use in an election. The Commission asked the EVM manufacturers to carry out these improvements.
Manufacturers of EVMs have since made several important changes and have produced an improved prototype. The Technical Experts Committee recommended that it should be tested in the field once again.
Accordingly, the second filed trial of prototype VVPAT systems was held in Delhi, Thiruvananthapuram, Leh, Jaisalmer and Cherapunjee. It was further found that certain modifications were still required before launching it in elections. Accordingly the Commission asked the EVM manufacturers to fine tune the design further.
The Technical Expert Committee in its meeting held on 19th February, 2013 finally approved the design of VVPAT system.
The Commission decided to demonstrate this approved design of VVPAT to all the recognised political parties before its actual phased use in the field.
The VVPAT system was demonstrated before the representatives of the political parties who expressed satisfaction while making brief suggestions which will be considered by the Expert Committee and the Commission.