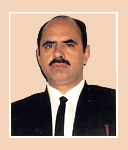 A H Moon
Director, National Institute of Electronics and Information Technology (NIELIT), Jammu & Kashmir
NIELIT is implementing the project on establishment of computer forensics lab and training facility in Jammu & Kashmir. What is the background of the project?
This project came up as a consequence of the decision taken by Parliamentary Consultative Committee on IT during their visit to Srinagar in June 2010. The Committee observed that in a sensitive state like J&K, there is need for creating adequate Computer Forensics infrastructure. We also need to do capacity building of law enforcement agencies, so that we are able to effectively combat cyber crimes in the State. With this view in mind, CERT-IN (Indian Computer Emergency Team) sanctioned a project for Establishment of Computer Forensics Lab and Training Facility in J&K. Under the project two labs – one each in Srinagar and Jammu – have been established within NIELIT Centres at J&K State. The total grant-in-aid to the project is `199.50 lakhs for the duration of two years.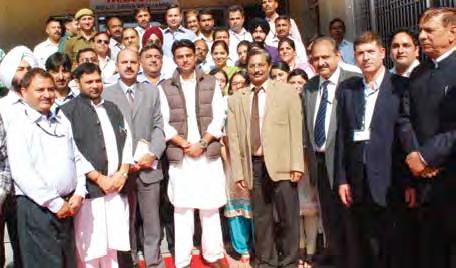 Hon'ble Minister of State, Shri Sachin Pilot along with Shri Madan Lal Sharma, MP, Dr. Ashwini Kumar Sharma, MD, NIELIT, A.H. Moon Director, NIELIT, J&K and others on the occasion of inauguration of Computer Forensics Lab at NIELIT, Jammu.
What are the main objectives of the project?
The objective of the project is to create a Cyber Forensic Lab Environment with appropriate tools for cyber forensic imaging, network forensics, mobile forensics and to analysis of online related crimes. Under capacity building, we have the agenda of training personnel of law enforcement agencies in the area of computer forensics and cyber crimes.
What is the present Status of the Project?
The project was initiated in October 2010. It was on 20th August 2011 that the Computer Forensics Laboratory in Srinagar was inaugurated by the then Hon'ble Union Minister of State for Communication & Information Technology, Shri Sachin Pilot. The lab at Jammu was inaugurated on 25th October 2012. Capital equipment to the extent of `83 lakhs have been procured and installed in these labs.
What kind of facility is being provided by these labs?
As a matter of fact, the obsolesce level of forensics tools, be it software or hardware is very high. Therefore, the Centre has procured  the latest and the widely tested and used tools in computer forensics. This includes tools like A H Moon provides information on the new forensics lab that NIELIT has set up in J&K. He also sheds light on the other areas where NIELIT is playing an important role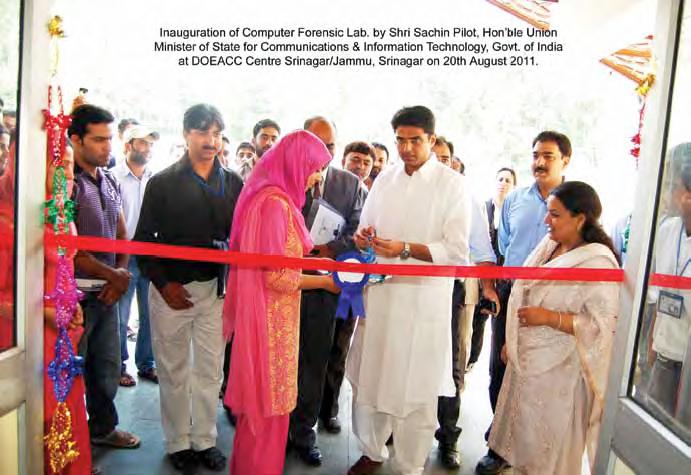 Paraben's device Seizure, Encase, F-response, Fred Server, Network Session Analyzer, Cyber Check-suite, True Imager, E-blaster, etc. The lab has full range of tools to cater to device, mobile and network forensics. Both the labs are being managed by NIELIT Professionals, who have undergone training at various places, including C-DAC Trivandrum, and are now well versed in all areas of computer forensics.
What kind of system do you have in place to ensure that there is a proper review of the project?
The project is reviewed by a high powered project review and steering group comprising of Officers of CERT-IN, IT Department, Government of J&K, J&K Police, J&K Judicial Academy. At the institution level, the project is being monitored by a Management Group set-up under the Chairmanship of Secretary IT, J&K State.
NIELIT is reaching out to all law enforcement agencies in J&K to use the forensics lab facility effectively
What have been the deliverables of the project so far?
Under capacity building programme for lawenforcement agencies, modular training programmes have been designed and conducted  for personnel of J&K Police, Judicial Officers, Indian Air Force and Indian Army in different batches. So far, these training programmes have been attended by around 300 personnel. Previously no such facility existed in J&K State and people had to be deputed to Delhi and other places for getting appropriate training. The investigating agencies have started using the infrastructure for investigating the cyber crimes in J&K State. NIELIT has assisted J&K Police in the technical evaluation of CCTNS Project, as well as in setting-up their computer forensics lab.
During the next few years how do you see this project and other activities of NIELIT developing?
NIELIT is reaching out to all law enforcement agencies in J&K to use the forensics lab facility effectively. This includes organisations like J&K Police, J&K Judiciary, IB, etc. Our new Managing Director, Dr Ashwini Kumar Sharma, has the vision of taking this activity to the national level. Ever since he took over as Managing Director, Dr Ashwini Kumar Sharma, has energised the entire organisation of NIELIT with his vision for capacity building in the field of e-security, and e-Governance besides our routine activities in the field of ESDM and ICT. NIELIT is also planning to establish and manage Computer Forensics Laboratory facility for SFIO (Serious Fraud Investigation Office). This facility will be used for investigating cyber crimes and corporate frauds apart from training their personnel.