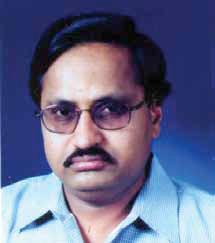 Dr Mihir Kumar Das, State Performance Tracking Cell, Department of Higher education, Government of Odisha
It is beyond doubt that for the quantity and quality of output of our education system to improve, there is no option but to introduce e-Governance in this vital social sector. Through e-Governance we can bring about an improvement in the efficiency of various departments dealing with education and there will be much needed transparency.
Bringing Good Governance
Before delving into e-Governance, the first step should be to define governance and lay down its scope and objectives. The age-old concept of governance has been reintroduced into modern discourse, focusing on how to achieve good governance. Good governance is the ability to differentiate between right and wrong, just and unjust, fair and foul, and moral and immoral.
In the Arthshastra, Kautilya says that the person who governs should realise that his achievement or success is a measure of the happiness of his subjects and that what is good for the subjects should be undertaken. Governance standards should be improved not only at the government level but in all areas of society.
As a concept, it is important that governance should include all stakeholders such as school and college authorities, teachers, parents, children and even government bodies
such as CBSE, UGC, CSIR, etc. Instead of merely being consultants, they should be part of the active decision-making process. But this simply is not enough. It is important
to ensure that governance is not only participatory but also accountable and transparent. For the smooth functioning of the system, it is imperative that responsibilities and accountabilities be clearly laid down for all stakeholders.
Improving Performance
This is crucial as we need to have not only procedural accountability but also performance accountability. In addition, there should be an effective grievance redress mechanism in place. It also goes without saying that this structure would work only if it were allowed to be flexible, implying that the institutions should not impose rigid regulations on schools, colleges, universities and teachers
In this respect, technology can act as a great enabler by making it easier for all parties concerned to be able to have access to meaningful information. Implementing e-governance will help us to monitor academic standards. It can help in continuous monitoring, assessment and meaningful evaluation of the teacher and the pupil.
Constant feedback to the persons concerned — be it administrators, faculty, parents and students — and appropriate timely control and correction mechanisms can be easily
undertaken. It may also be possible to analyse the reasons of dropping out of the system while, at the same time, it can make teachers more accountable. Add-on features such as online testing tools can help appraise the performance level of students and that of teachers.
It can send SMS or e-mail message to parents, if their children are absent at school, enhancing parents' involvement in their children's schooling activities. Such a comprehensive and integrated system can also enable authorities to analyse the performance of one of the best performing institutes and compare it with other schools and colleges to identify the gaps.
Also, the system can obtain feedback from students to modify course curriculum if deemed appropriate by the authorities. This will allow all the low-performing schools and
colleges to reduce the gap with better-performing institutes. It will help in the betterment of the higher education in the country and increase the number of employable students.
Conclusion
The advent of myriad innovative e-Governance practices has the potential of revolutionising the governance in higher education. This has the capability of improving quality of higher education and increasing number of employable students. Despite its great potential to help the higher education in India, the ultimate success of this concept will to a large extent depend on the level of coordination and support from governing bodies and the universities and colleges.
Follow and connect with us on Facebook, Twitter, LinkedIn, Elets video