A draft document of the Planning Commission says services like IT, finance, tourism and trade would be major employment generators in the 12th five year plan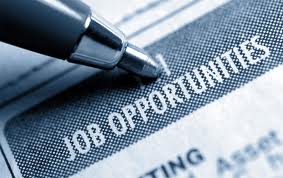 New Delhi: Services like Information Technology, finance and banking, tourism, trade and transport are going to be major employment generators in the 12th five year plan period and beyond.
The 12th Plan document calls for adopting sector-specific strategies to ensure sustained expansion of employment opportunities in these areas.
The draft document suggested that a comprehensive social security must be put into place for workers in organised sector, which provides for pension, medical insurance and unemployment benefits that are seamlessly transferable across employers in all sectors of the economy.
The 12th Plan hopes to make manufacturing sector a genuine engine of growth, which could generate 100 million work opportunities by 2022.
It said the employment contribution of labour-intensive manufacturing namely textile and garments, leather and footwear, gems and jewellery, food processing industries can be greatly enhanced provided the government puts supportive policies in place.
The document said incentives will have to be improved for expanding employment in the organized sector.
The 12th plan should focus on demand-aligned skill development and aim at significantly stepping up growth in employment and manufacturing so that under-employed labour force can speedily move from low-paid farms jobs to better-paid, more productive manufacturing and service sectors.
Follow and connect with us on Facebook, Twitter, LinkedIn, Elets video