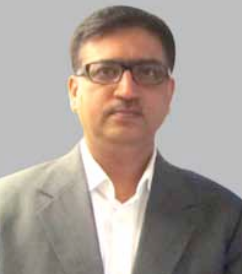 The infrastructure should be able to scale beyond limit without affecting the quality of the service, asserts NetApp India Director (PSU & Commercial) Rajeev Saxena
Government data has grown exponentially in last few years. Managing such a large amount of data must be a challenge for all government departments. What are the ways by which NetApp can help the government in addressing this challenge of data deluge?
The drive of government departments to deliver public services as cost effectively as possible through the online route has led to an explosive growth in data.
NetApp collaborates with leading public service solution providers to deliver the highest levels of performance while keeping in mind the diverse regulatory requirements. The solutions from the ensemble of NetApp can lead to the rapid simplification of government data management and compliance.
NetApp provides a range of storage products that come with storage efficiency features like deduplication, flexible data storage, simplified data management and much else. All these features make storage infrastructure energy efficient. The same infrastructure can store and process more data while consuming lesser amount of energy. We also provide robust data protection solutions.
What are the ways by which NetApp solutions improve public service delivery and collaboration among government departments?
Citizen service delivery has a citizen-side as well as a government-side to it. A citizen needs convenience of service. And as the number of services grows, the demand for enhanced services will also increase.
But the increase in demand should not result in deterioration of service quality. Government needs to address this through intelligent infrastructure and data management. The infrastructure should be able to scale beyond limit without affecting the quality of the service.
Second part to this is collaboration. If underlying architecture is uni- fied, it can store all type of data whether it is file, email or databases. It facilitates various kinds of applications helping government departments to collaborate and become more efficient.
Please tell us about the NetApp unified storage architecture.
Unified storage architecture is generally related to multi-protocol. But in a real-time scenario it works differently. It creates a single end-to end foundation for data management and protection, and enables the creation of a common storage pool that can be networked and shared across diverse set of applications with common set of management protocol.
A non-unified architecture requires the deployment of a system to convert diverse applications, which creates silos of infrastructure. This increases overall cost because of complex management, low storage utilisation and direct data centre costs incurred for power, space, and cooling. Backup and data recovery (DR) processes are also complicated. Implementing a consistent DR strategy is difficult or impossible, and the need to tailor each DR solution for each storage silo leads to cost escalation.
NetApp offers a single storage architecture across storage systems that range from workgroup or depart- mentalsolutions to full enterprise systems. That helps you choose the storage systems that are right for you along with an ability to scale.
Please tell us about notable projects NetApp has done in public sector.
We are engaged and working with partners around the globe to deliver high performance. I would like to refer to a project being done by CERN. CERN has built a Large Hadron Col- lider (LHC) for discovering the most elusive particle in the universe. Scientists working on the project recently discovered the particle using an agile data infrastructure provided by NetApp.
The infrastructure developed by NetApp provides CERN with the ability to deliver impact faster through more effective search and data management. These solutions results in non-disruptive operations and are immensely beneficial to the particle research that is being done.
The public sector companies in the country are growing at a high pace. Tell us about the plans that NetApp has for public sector enterprises in the country.
We do have a range of dedicated resources that are engaging in various central and state government departments. Apart from this we are also participating in various public sector initiatives through our ecosystem partners. We are totally focused on providing the best of breed solutions for this vertical.
Follow and connect with us on Facebook, Twitter, LinkedIn, Elets video