Launched for the Industrial Policy and Promotion Department, it will serve as a single platform for online G2B services for domestic investors and businesses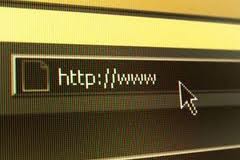 Bangalore: Indian IT bellwether Infosys on Monday unveiled a business (eBiz) portal of the Commerce Ministry's Industrial Policy and Promotion Department for investors and businesses.
 "The eBiz portal will be a single platform for online G2B (government-to-business) services for domestic investors and businesses, reducing delays and complexity in getting information and services," the global software major said in a statement here.
 The portal was formally launched by Union Commerce, Industry and Textiles Minister Anand Sharma at the CII Partnership summit being held at Agra in Uttar Pradesh.
 "We are taking multiple initiatives to foster the business environment across the country in a holistic way. The approach includes leveraging technology to bring transparency, efficiency and promote convenience," Sharma said on the occasion.
 As part of the project's first phase, the portal will provide investors an interactive tool to assess licence and permit requirements for setting up and operating a business in India.
 "The portal will also be a gateway to obtain services related to planning, starting and operating businesses across the country, including licenses, approvals, clearance, no objection certificates, permits and filing returns," Infosys Board Member V Balakrishnan said.
 As part of the 10-year national programme, the company will roll out services in a phased manner for better governance, transparency and ease of use for businesses.
 In the first year of the three year pilot phase, 29 services will be unveiled in five states — Andhra Pradesh, Delhi, Haryana, Maharashtra and Tamil Nadu.
 "In the second and third year, an additional 21 services will be rolled out and five more states will be covered under the project. From fourth year, the project will have 200 services rolled out across the country," Balakrishnan said.
 The portal adheres to global e-governance standards.
 "It is an integrated mission-mode project that aims at providing central government, state governments and local administration related services," Balakrishnan added.
Follow and connect with us on Facebook, Twitter, LinkedIn, Elets video