The nation needs to ensure that every section of society is able to reap the fruits of development. This session was devoted to discussing the ways by which development could be made more inclusive through the use of ICTs and by other means.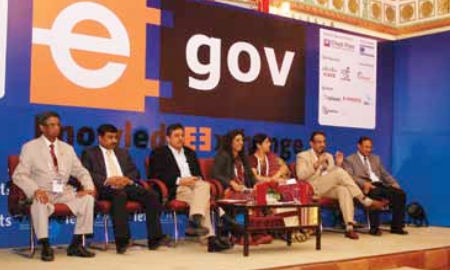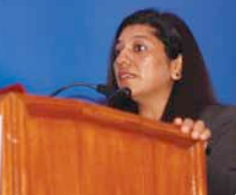 Anju Sharma, Secretary, Women & Child development
Government of Gujarat
Aadhaar is our future. With the direct cash transfers coming in, we have a long way to go. Both the Government of India and the state governments are in the process of working out the detailed modalities for all the 42 schemes that have been taken up for Aadhaar. We belong to an era in which a lot of e-Governance applications have been developed at various levels in the government. These applications have brought in a lot of change in not only the governance but also in people's lives.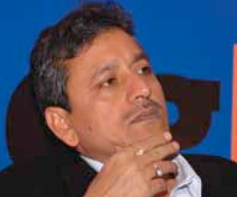 Dr Omkar Rai
Director General, Software Technology Parks of India
Including people while we are growing is a big challenge, especially for a country like ours with a population 1.2 billion. Definitely the benefits of prosperity and growth haven't reached all. However, with the advent of IT tools, we are finding it easy to take the prosperity, jobs and growth to the masses.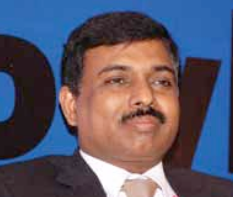 Muktesh Pardesi
Jt Secretary & Chief Passport Officer,
Ministry of External Affairs, Government of India
The Passport Seva project was conceived in 2006 with the intention  of giving hassle-free service to the  citizens. In 2011, we issued more than  73.65 lakh passports. This year we  are expecting to issue passport to  eight million people. ICT enablement  has improved the overall operations in passport offices.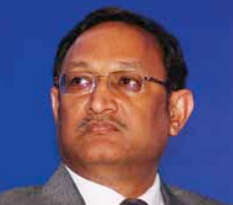 Ajay Bhargava
AGM, Corporate Planning and IT
Rajasthan Electronics & Instruments Ltd
We have been trying to leverage ICT in our various initiatives. Our company is an outcome of the NDDB initiative of the Government which was aimed to take electronics to the villages in order to empower the rural folk and bring inclusive growth.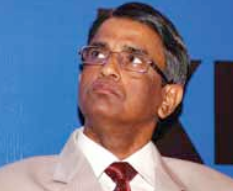 Samir Chaudhury
Additional General Manager
Power Grid Corporation of India
Information Technology and power network have both similarities as well as dissimilarities. Both are utilities and on demand services. They both are connected in interconnected mode in which power is named as grid and interconnected network is called Internet. Both these two components are equally dynamic in nature. However, as far as power is concerned there is zero tolerance unlike the Internet, where we can wait for a few seconds before it starts functioning.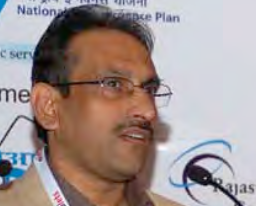 Korath V Mathew
Senior State Projects Coordinator
UIDAI
Aadhaar is the largest biometric database, consisting of more than 25 crore. 28 crore has already been enrolled. We have very successfully piloted our applications, and we have been able to get online authentication from remote places. The online authentication system is very fast and operates at a speed of 200 milisecond. It is a super fast process.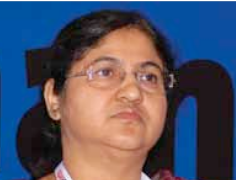 Indu Gupta
State Informatics Officer & Senior Technical Director
National Informatics Officer
For UIDAI direct cash transfers, scheme inforamtion automation is imperative. Scheme data and beneficiaries data have to be made online. There are two major challenegs. First, Aadhaar seeding in the existing databases is needed. Databases are ready but how do we populate them with UIDAI? Secondly, bank accounts need to be made and mechanism of direct cash transfer has to be evolved.

Follow and connect with us on Facebook, Twitter, LinkedIn, Elets video