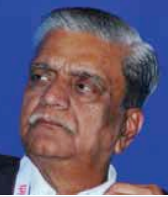 K Gururaja Rao
CMD,
Gujarat Informatics LimitedHad Cloud Computing come before applications, probably we could have made better utilisation of infrastructure. But in India, it happened the other way round. We started with individual apps for which we developed individual hardware and kept them in different servers and now we are trying to consolidate them into data centres. The challenge is that hardwares exist in individual silos and we now need to devise ways how to move towards a unified Cloud.
Jaydeep Nargund
Sr Service Line Manager, Akamai TechnologiesAdoption of Cloud is  important not only  for the government  departments but also for  enterprises. Customers  trust our Cloud platform  to securely deliver high-  performing user experiences to any device,  anywhere. Our platform  provides customers with  unmatched reliability,  security, and visibility into their online businesses.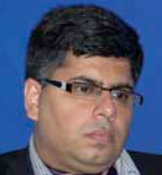 Sharat Kaviraj
SP, State Crime Record Bureau, Government of RajasthanWe are facing challenges in rolling out the CCTNS  pilot project, a flagship  project of the Government of India to connect  all police stations across  the country, through  State Data Centres. As  the SDCs are currently  not working optimally,  the implementing  agency suggested sharing their data centre for  the pilot project roll-out.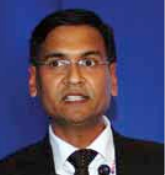 Sanjeev Chauhan
Technology Head – North and East India, RadwareWith more and more businesses migrating to  the Cloud, the growing  Infrastructure-as-a-Service market represents a  significant revenue generating opportunity for  hosting companies and  Cloud service providers.  Our Smart Choice Cloud  Partner Program will  give service providers  tools to meet the growing demand.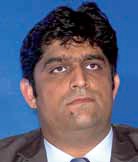 Aman Madhok
Regional Head – North and East India, RadwareRadware is a global leader in application delivery and application security. Seventy percent of data centres of e-Governance are by Radware.
Ruchin Kumar,
Security Evangelist – India & SAARC, SafeNet India Pvt LtdSecurity is a major concern for organisations to move into Cloud Computing. Our survey with large organisations showed that virtualisation, which is sort of private Cloud environment for consolidation of data, has become an important part of the complete Cloud infrastructure. Confidentiality, integrity and accessibility at the very beginning of data lifecycle should be incorporated to ensure that even if someone intrudes into the networks he should only get trash and not access to meaningful data.
Follow and connect with us on Facebook, Twitter, LinkedIn, Elets video