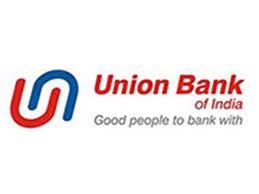 New Delhi: Union Bank of India expects fund infusion of about Rs 1,000 crore as part of recapitalisation plan of the government. With the infusion, Tier I capital of the bank will go up  and will help the bank to enhance lending to productive sectors.
"We have applied and we are expecting about Rs 950-1000 crore (capital infusion during the current fiscal)," Union Bank of India Chairman and Managing Director D Sarkar said. "The government has agreed in-principle to infuse the capital and may be in weeks time we will be getting information from the government," he added.
Last fiscal, the bank got capital support of Rs 280 crore.
The government has made budget provision of Rs 15,000 crore for recapitalisation of public sector banks in the current fiscal. In 2010-11, the government pumped Rs 20,157 crore in public sector banks to maintain Tier I capital at 8 per cent and increase the government equity in some banks to 58 per cent.
In the following fiscal, public sector banks got Rs 12,000 crore for improving their capital adequacy ratio.
On the stressed assets, Sarkar said, rise in NPA is reflection of economic situation. With improvement in the economy, things would get better.
"We aim to bring down the gross NPA to 3 per cent of the total advances by March 2013," he added. Gross NPA of the bank stood at 3.66 per cent at the end of first half of the current fiscal.
Follow and connect with us on Facebook, Twitter, LinkedIn, Elets video