The summit, with eGov as media partner and organised in association with NASSCOM, will provide a platform to   discuss broader subjects like cyber diplomacy, cyber crimes, and business responsibility in the information age  
The summit included a session by DSCI, which provided insights into topics related to cyber security, Internet governance, engagement with EU on India's 'adequacy' under the Data Protection Directive for trans-border data flows, working with government agencies on public advocacy, and DSCI frameworks.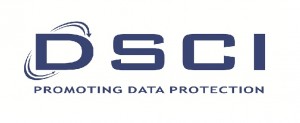 Mumbai: Data Security Council of India's (DSCI) Annual Information Security Summit 2012 was inaugurated in Mumbai. The summit is organized in association with NASSCOM.
The two-day summit which is happening at the Taj Lands End was inaugurated at the hands by N. Chandrasekaran, Chairman, NASSCOM and CEO, TCS.
The first day of the summit witnessed informative discussions on various hot topics in the field of security. Eminent speakers from various industries brought their expertise to analyse and find solutions on challenges in smart grids, stock exchange security, banking, and social media, among others.
Pre-lunch sessions:
The first session of the day covered challenges before Indian power sector.
Co-chaired by Dr. AG Apte, Sr. Advisor, NTRO and Mr. Reji Kumar Pillai, President, Indian Smart Grid Forum, the session revolved around current situation in the sector and solutions for smart grids.
Mr. AK Mishra, AGM, Powergrid, Mr. Aman Puri, Head, IT Solutions, Fujistu, Mr. Samik Mukherjee, Policy Strategist, Intel were among the panellists.
"Lack of manpower is one of the biggest challenges before power sector. Setting up a standby system in case of power cut is also an issue with many grids. Training the manpower to use these standby systems is an important thing," said Mr. Mishra.
The next session which was led by Mr. Umesh Jain, SVP & Head Technology, NSE focused on security challenges before stock and commodity exchanges.
Mr. Anjan Choudhury, CTO, Universal Commodity Exchange, Mr. Kersi Tavadia, CIO, BSE, Mr. Jayson Whyte, Head, Information Security, Asia Pacific, Verizon and Mr. Sanjoy Sen, Senior Director, Deloitte were participated as panellists in the discussion.
Post-lunch sessions:
Mr. Som Mittal, President, NASSCOM acted as chair for the session that focused on security aspects of enterprise mobility.
Mr. Pratap Gharge, Exe. VP & CIO, Bajaj Electricals, Mr. Nataraj N, CIO, Hexaware, Mr. Jagdish Mahapatra, MD, McAfee SAARC, Mr. Sanjay Paul, CTO, Juniper participated in panel discussion on the topic.
The speakers presented their views on security concerns in mobile apps and data driven businesses.
The session on banking was led by Mr. G. Gopalkrishnan, ED, RBI.
Mr. Gopalkrishnan facilitated dialogue among the panellists which involved Mr. Sanjay Sharma, MD & CEO, IDBI Intech, Mr. Venkat Krishnan, CTO, Yes Bank, Mr. Manav Khanna, Sr. Consultant, Enterprise Security, SafeNet and Mr. Siddhartha Roy, MD, Intigrow.
The speakers discussed over various business models, new technologies in banking and cyber threats.
The last session of the day focused on a rather negative side of social media. Led by Dr. Ganesh Natarajan, CEO, Zensar Technologies, speakers participated in engaging discussion over how social media is misused.
Mr. Murthy presented with examples how social media is often used for wrong purposes. He also expressed worries on the kind of response such wrongful posts get from users.Among the speakers were: Mr. Akhilesh Tuteja, Partner, KPMG, Mr. Maheswaran S, Sales Engineering Manager, Websense, Mr. NSN Murthy, GM & Sales Leader, India, IBM.
Stating that social media is a self-regulatory system panellists agreed upon retaining its freedom from unnecessary censorship.
Besides the main track, there were optional sessions which covered a wide range of topics from data security strategy to data security as a career.
The day was concluded by DSCI Excellence Award Ceremony. The awards, in its second year, were given in various categories across corporate and law enforcement.
Ms. Latha Reddy, Deputy National Security Advisor, Goverment of India, conferred the awards in the presence of Dr. Kamlesh Bajaj, CEO, DSCI and chief guest Mr. Som Mittal.
Follow and connect with us on Facebook, Twitter, LinkedIn, Elets video