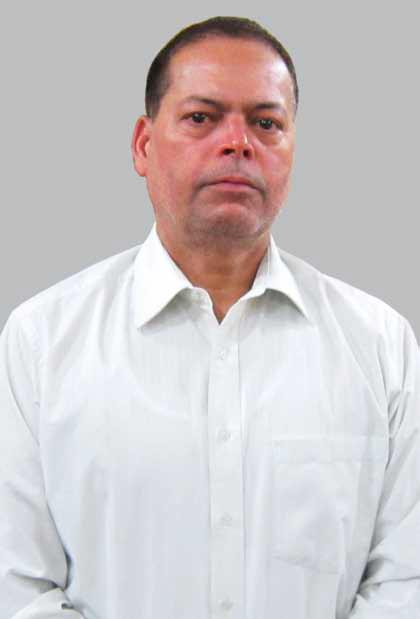 "Considering the size of operation and controlling area, RSRTC has envisaged an ambitious e-Gov programme", says Rajasthan State Road Transport Corporation CMD Manjit Singh
RSRTC has been around for many decades. Tell us about the scale of the  operations of the organisation. What is your vision for the organisation?
Rajasthan State Road Transport Corporation came into being in 1964, so this is its 48th year of operations. The corporation has been established under the Road Transport Act 1950 with the objective of providing economic, adequate, punctual and efficient services to the travelling public in the state.
Currently, 4,500 buses across 46 depots are plying more than 16 lakh kilometres and carrying more than 9 lakh passengers per day. Our vision is to provide high quality services in a consistent manner. We are endeavouring to keep improving the services for the satisfaction of the passengers.
Today RSRTC is providing connectivity not only within the state, but also to States and Union Territories like Madhya Pradesh, Uttar Pradesh, Punjab, Haryana, Gujarat, Maharastra, Uttarakhand, Himachal Pradesh, Jammu-Kashmir, Delhi and Chandigarh. Best possible services are being provided to the remotest areas of Rajasthan.

The size of the operations being handled by RSRTC must be really large. It must be a challenge to manage it. What kind of  management strategies are you using?
Considering the size of operation and controlling area, RSRTC has envisaged an ambitious e-Governance programme. We have an Integrated Transport Management System (ITMS), which is very effective in enhancing the workings of Depot/Zonal/HO. RSRTC has already executed Electronic Ticket Issuing Machine (ETIM) module of ITMS in all depots. We have also introduced a large number of modules for bringing efficiency and transparency in our operations.

What are the main objectives of ITMS?
As I said earlier, the main objective is to bring efficiency and transparency to our operations. We are trying to modernise the existing passenger ticketing and seat reservation system. We are providing facility of "Anyplace to Anyplace" advance booking at all booking centres which means tickets can be booked anywhere, any place for forward & return journeys during schedule reservation timings.
The passengers have the convenience of having the information related to Expected Time of Arrival & Departure of Buses. The idea is to provide maximum benefits to the citizens and to the RSRTC. We are trying to serve the passengers not only through IT initiatives, but also by keeping in mind that the buses are clean and there is punctuality of services. Passengers have the right to accident-free services.

What are the different methods through which passengers can book their tickets for RSRTC operated buses?
Online booking is one method. Passengers can book their tickets directly through the Internet. So there is no need to stand and wait in long queues. There is 365x24x7 availability to the commuters.
Consumers can even book tickets through Mobile Application. We will start issuing RFID passes from 15 January, 2013. It will provide passengers the independence from the hassle of day to day transactions. They can pay once and then keep using the system over a period of time.
Then there is the system called ePurse, which can be used for a fast, easy and convenient journey. There are easy recharge options for ePurse, which can be used for pay- ment at parking bay, toll collection and rendering of various merchant options.
Passenger Amenities
• At all the bus stations seven days advance reservation of tickets facility is available free of charge.
• For Passengers of Jaipur City, through 40 Kiosks online ticketing facility for Air conditioned, Deluxe, Semi-Deluxe and Express busses is available on additional payment of Rs.10/- as service charges.
• Facility to book six seats in each service through telephone is also available for passengers boarding at jaipur.
• Other than CBS Jaipur on line booking facility is available free of cost at RSRTC countries at Narayan Singh Circle and Ghat Gate, Jaipur.
• For Member of Parliament, Legislative Assembly, ladies and handicapped people RSRTC has reserved special quota seat in each service.
• At 27 major Bus Stands like Jaipur, Ajmer, Jodhpur, Kota Bikaner Udaipur, Delhi, Ahmedabad etc. Computerised Reservation along with return ticket facility is available.
• Holders of Return tickets are allowed 10 percent concession in fare for travelling in RSRTC Busses.
Along with advantages to the passengers, the IT initiatives must also be leading to gains to the RSRTC. Tell us about the commercial advantages that are being accrued.
The IT systems like ETIM-ORS Integration have the impact of minimising and eliminating revenue leakages. It saves manpower cost and lowers maintenance costs. Through RFID Pass System and ePurse, we plan to develop additional revenue streams.
We also have diesel monitoring systems which can lead to reduction/ elimination of fuel pilferage and other losses. There is vast reduction in costs associated with non optimal passenger load. Our Transportation ERP solution has improved profitability through funds, cash and investment management. Human resource management has been optimised. There is overall reduction in manpower and support costs.
Many cities are now coming up with the concept of Common Mobility Card. Are you having any such plans?
The RFID Smart Cards will play the role of Common Mobility Cards. In the initial phase RFID Smart Card's e-Purse shall be utilised for Concessional Travellers. Senior citizens, MLAs, MPs, media persons, monthly pass holders and other categories of people come in the category of Concessional Travellers.
Commuter shall be carrying this Smart Card to render the services of that particular organisation only. Progressively, the concept shall be made generic; e-Purse shall be transformed into Common Mobility Card (CMC). In the CMC various corporations and merchants shall be incorporated and thus their respective services shall be rendered by the Common Man carrying CMC. The system will facilitate cashless transactions and the facility can be used in buses and at railway stations.
The web portal being operated by RSRTC seems quite interesting. What are the main advantages being offered by this portal?
The web portal of RSRTC is at – http://rsrtc. rajasthan.gov.in. Citizens can log in to find out details of the bus list, the kiosks lists and other facts. We are also developing a system that will allow the web-based services to be used for keeping track of the time schedule of the buses. In all the bus stands and at booking stations RSRTC provides inquiry facility from where passengers can obtain service details.
The modules executed by RSRTC under ITMS
• State-Wide Online Reservation System (ORS)
• Integration of Existing Electronic Ticket Issuing Machine (ETIM) with ORS
• Online Management Information System (MIS)
• Vehicle Scheduling and Dispatch System
• Vehicle Tracking and Passenger Information System
• Accounts Computerisation through TALLY
Follow and connect with us on Facebook, Twitter, LinkedIn, Elets video