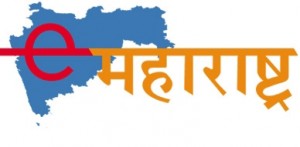 Mumbai: Department of IT (DIT) Government of Maharashtra, today organized here a workshop on "Implement Cloud- Quickly Go-Live at drastically reduced cost". A full-day workshop which had presentations from DIT, Microsoft India, VMware, Wipro and Ernst & Young was held at the Hotel Intercontinental.
Speaking at the inauguration of the workshop, Mr. Rajesh Aggarwal, Secretary, DIT explained how cloud computing has dramatically brought down costs and saved time required for going online. Explaining the features of the infrastructure installed at Maharashtra SDC, Mr. Aggarwal showed how an application or website can be created within mere few hours with help of cloud computing. He also presented the various unique services offered by the SDC.
In addition to regular SaaS, IaaS, PaaS, Maharashtra SDC cloud offers Business Intelligence, GIS and API as a service. Such a wide range of services make running an online application or website easier and cost-effective.
All the cloud services of MahaGov Cloud have been made available to all government departments initially at no cost. The secretary DIT welcomed other states and PSUs to take advantage of services offered by Maharashtra SDC. The SDC has gone beyond geographical boundaries to help Gujarat and Goa launched their applications.
Microsoft India and VMware presented a live demonstration of how cloud help efficient utilization of resources and how quickly cloud resources can be allocated as per needs of an application. While Wipro presented on the topic of data center operation, Ernst & Young spoke about utility of using Business Intelligence as a service.
Second-half of the event was marked by the hands-on-lab session that helped attendees understand the functioning of the SDC and create favourable image of cloud computing by bursting myths. The attendees also had an opportunity to visit the SDC.
Maharashtra SDC is the only SDC in India to be a member of APNIC, making it vendor independent for Internet bandwidth. The workshop was attended by various stakeholders in the filed of e-Governance. Also present at the event were state DIT secretaries from Karnataka, Tamilnadu, Rajsthan and Odisha.
Follow and connect with us on Facebook, Twitter, LinkedIn, Elets video