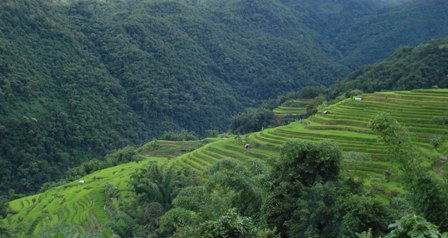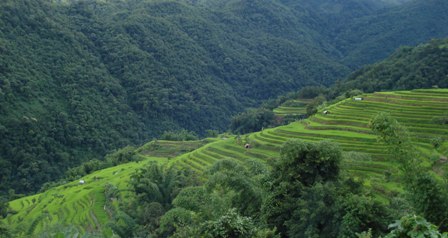 Aizawl: The Planning Commission has sanctioned Rs 379 crore for Mizoram's New Land Use Policy (NLUP) to support cultivators to shift to permanent farming.
The Mizoram government launched the Rs2,873 crore NLUP
in 2010 to solve food scarcity by moving away from shifting cultivation to permanent farming, a statement said.

The NLUP aims to support 120,000 "Jhumia" (shifting cultivators) families over five years to settle in stable agriculture.
"For taking up activities of the 'comprehensive and integrated socio-economic development project' under the NLUP, Rs.370 crore has been sanctioned and released last week by the Planning Commission as special grant," the statement added.
The statement said that this project which aims at bringing about socio-economic development by ensuring sustainable means of livelihood to the rural and urban poor is the flagship programme of the state government and was approved by the Cabinet Committee on Economic Affairs (CCEA) July 15, 2010.
With the release of Rs.370 crore, the total grant released by the Planning Commission so far for NLUP is Rs.838.82 crore.
A meeting of the NLUP implementing board held last week under the chairmanship of the Agriculture Minister H. Liansailova took a decision to rename 'agriculture link roads' which have come up in rural areas as a result of the flagship programme as 'NLUP roads'.
Tribals in the hilly terrains of Mizoram, Tripura and other northeastern states have for generations carried out 'Jhum', which has resulted in degradation of forest land and deterioration of soil.
In Mizoram, more than half of the 1.1 million populations are rural and nearly 60 percent of them depended directly or indirectly on agriculture, most of them engaged in 'Jhum' cultivation, which involves clearing forests and burning the slashed trees, weeds and bamboos.
The NLUP aims to restore ecological balance by providing the farmers alternative sustainable and permanent land-based means of livelihood.
It also aims to create 21,480 hectares of bamboo plantation to benefit 10,740 families.
Despite the slash-and-burn system of cultivation, Mizoram has a large forest cover area of 75.77 percent of the total land.
According to an official report, the NLUP intends to keep 60 percent of the state's total geographical area under forest cover and the rest for land-based development.