Computer Society of India has chosen the state for Nilihent Award while the Government of India's Department of Electronics and IT( DeitY) will give Web Ratna Award to the state next month

Patna: December will be a month of awards for the Information Technology Department of Bihar. The state will get the Nilihent Award and the Web Ratna award next month from the Computer Society of India (CSI) and by the Department of Electronics and IT (DeitY), Government of India , respectively for its various e-Governance initiatives.
The committee of Computer Society of India (CSI) has selected Bihar for Nihilent Award in recognition of its excellence and initiatives under e-Governance programmes.
In addition, Bihar has also been shortlisted for Web Ratna award, 2012, by the Department of Electronics and IT (DeitY), GOI, for acknowledging exemplary initiatives/practices in the realm of e-governance for dissemination of information and services.
"This year, the state IT Department had submitted proposals for award under two categories — project category and award of excellence. Under the project category, the state government's flagship initiative of GIS mapping of infrastructural resources, named as 'iBhuGoal', was submitted for consideration," said Principal Secretary, IT, Arun Kumar Singh.
The department has also sent proposal under the state category for the award of excellence for various e-Governance initiatives. These two proposals were shortlisted for presentation before the selection committee.
For Web Ratna Award, th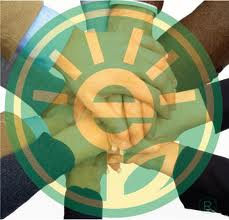 e IT Department had sent its web-enabled public grievance redressal system proposal. This application has been developed by the state government to effectively receive, handle and redress grievances of anyone who makes an application to the head of the department concerned.
This web-enabled application has various features for quick and transparent disposal of the petition. All the petitions received in 'Janata ke darbar mein mukhyamantri' are redressed through this application. At the end of all the exercise, the complainant is intimated about the action taken on the applications submitted by him at the given email ID.
Follow and connect with us on Facebook, Twitter, LinkedIn, Elets video