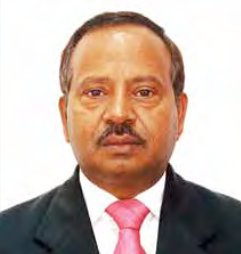 Nagendra Nath Sinha,
Secretary IT,
Government of Jharkhand
UIDAI (Aadhaar) is a unique national experiment to provide identity for Indian citizens. It is one of the largest such exercises in the history of mankind and has the potential of altering the governance roadmap of the country. Jharkhand is deeply involved with this bold initiative
The Government of Jharkhand was among the first five states to sign an MoU with the UIDAI for implementing Aadhaar project as early as 25th June 2010. The enrolments in the rural areas began on 1st November 2010 while the same commenced from 6th May 2011 in urban areas. Till date, 1.09 crore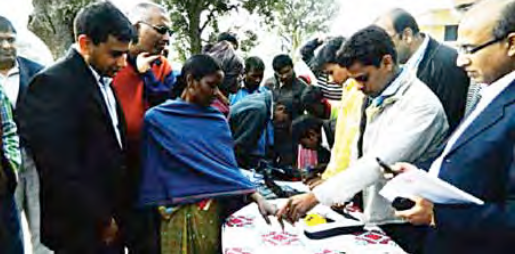 residents have been enrolled which constitutes about 35 percent of the population of Jharkhand as per 2011 Census. The state has not only mobilised the enrolment agencies through the State Registrars, but also roped in the Non State Registrars for rapid coverage of the entire population by March 2013. In this regard, many innovative decisions such as relaxation of the stipulation of enrolment stations of the Non State Registrars being at least 500 meters away, enlisting of Gramin Dak Sewaks (Village Post Masters) as verifiers, inclusion of Common Service Centres as enrolment centres were taken. It is expected that with these Jharkhand will quickly forge its way to universal enrolment of its residents. The real challenge lies in using this wonderful infrastructure in sharpening the edge of governance.
Aadhaar based governance initiatives
The areas in which Aadhaar can be applied is limitless, given the need for identification and authentication in multifarious transaction in our daily life. The growing penetration of Internet and explosive growth of mobile networks make it possible to bring different services/ applications closer to citizens and its linkage to Aadhaar make it possible to conduct transactions in far away locations without the need to compel the citizen to present himself in government offices or to bring an identifier, often a tout. Aadhaar not only adds to convenience, it also reduces transaction costs lower and in turn facilitates economic and social development.
Aadhaar enabled payment services
Jharkhand is the state surrounded by forests and villages are located in remote areas. The residents have limited access to financial services due to higher cost of banking transactions in rural areas.. Therefore there is tendency to keep cash reserves at their residence. The resident is required to travel long distances to visit the bank branch for payment or transactions. The Government of Jharkhand decided to partner with UIDAI to undertake a Financial Inclusion and Welfare Payments pilot project in 12 blocks in order to provide ease of access to financial services in remote villages. There- after the state government started mapping work in rural villages with the help of UIDAI Regional Office in Ranchi. In mapping work UIDAI Regional Office, Ranchi, provided necessary training, ensured availability of data- bases and technical support to the Jharkhand Government. Jharkhand is the first state in India where Aadhaar Enabled Payment System (AEPS) has been implemented in four Pilot districts. In the pilot for online authentication, AEPS was rolled out in respect of Mahatma Gandhi National Rural Employment Guarantee Scheme (MGNREGS),
Stakeholders and their role
Government of Jharkhand for mapping/seeding of Aadhaar Numbers in databases and initiation of funds.
Banks with their Business Correspondents (BC) for opening of accounts, uidai deployment of microATMs and making Banking transactions:
•     Union Bank of India with BC M/s FINO
•     Bank of India with BC M/s UTL
•     ICICI Bank with BC M/s FINO
National Payments Corporation of India (NPCI) for transaction routing,
Unique Identification Authority of India (UIDAI) for online biometric authentication.
Process of payment
The following process was followed for AEPS in Jharkhand:
Part I. Aadhaar Payment Bridge (APB)
The Government. of Jharkhand and the Block Administration were required to prepare an e-payment file containing Aadhaar Number, Bank Reference Number, Amount and Benefit Reference Number. The e-payment file was then transferred to Sponsor Bank for onward transmission to NPCI. NPCI then used the APB infrastructure to transfer the payment instructions to the respective beneficiary banks. The banks then credited them into the beneficiary Aadhaar enabled bank account.
Part II: Aadhaar Enabled Payments System (AEPS)
Once the payment was successfully credited to beneficiaries' account, banks (Bank of India, ICICI Bank and Union Bank of India) deployed Aadhaar enabled microATMs at panchayat level for the disbursement of money.
Benefits to citizens
Availability of micro ATM devices closer to their villages will reduce travel cost and save time. microATM standards were defined by the Reserve Bank of India (RBI) appointed committee comprising of Indian Banks Association (IBA), UIDAI, NPCI, Institute for Development and Research in Banking Technology (IDRBT) and banks.
Typically, visit to a bank branch costs the beneficiary a day's wage. A microATM in the village will save travelling time consumed to the bank and in turn the beneficiary can earn an extra day's wage.
Use of Aadhar Payment Bridge (APB) and AEPS means payments available on the same day when they are credited by the government.
A microATM closer to the beneficiary's village will mean that the account is active, and can be used for saving money, borrowing from the bank and achieving financial inclusion.
Due to the online nature of the micro- ATM, the beneficiary may access his their funds from any microATM from any village.
Beneficiaries can change their account any time from one bank to another (like mobile number portability) and start receiving funds in that account.
The beneficiaries who have mobile phones can receive SMS alerts when funds arrive and can even avail mobile banking facilities.
Benefits to government
Application of Aadhaar means that the database of beneficiaries is cleaned and ghosts, duplicates, and fakes are removed.
Government does not have to maintain a list of bank account numbers for every beneficiary. The Aadhaar number is a permanent way to route payments to the beneficiary, into any bank account of the beneficiary's choice.
The process is fully electronic, as various stakeholders such as NPCI, Banks, and BCs can provide a full audit trail of the money.
Beneficiaries can access their funds on the same day.
Aadhaar authentication ensures that funds reach the intended beneficiary.
Rich analytics are generated that can be used for monitoring fraud and discrepancies, and increase the level of service.
These payments can be transferred from the state government's treasury into the beneficiary's account, leading to higher liquidity and lower cost of funds for the government.
Follow and connect with us on Facebook, Twitter, LinkedIn, Elets video