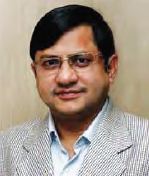 Vijay Gupta
Managing Director/CEO
 
Company Name
SoftTech Engineers Pvt Ltd

Head office
Pune
Address: The Pentagon-5A, 5th Floor, Pune Satara Road Telephone Exchange, Pune – 411 009
Website: www.softtech-engr.com
Tel: +91-20-24217676
Fax: +91-20-24218747
Email: egov@softtech-engr.com

Regional Offices
Surat, Gujarat, Bangalore, Karnataka

Contact Person for Clarification
Sunaina Dhar
AM (Marketing and Communications)
Tel: +91-9762104881
About Us
Headquartered in Pune, India, SoftTech Engineers Pvt Ltd is a leading software product company engaged in the key verticals of e-Governance, Urban Infrastructure Governance, Construction ERP solutions and e-Learning. SoftTech has a proven track record as Software Product Innovators in the e-Governance and Urban Infrastructure domain having more than 750 person years of development and implementation experience with Government & Enterprise customers.
SoftTech's innovative products
Since its inception in 1996, SoftTech has put forth an impressive array of innovative software products:
AutoDCR  is innovative software for CAD based building plan scrutiny and approval is now being used by over 35 urban local bodies across the country. It combines the domains of architecture, development control rules and approval workflows to ensure compliance and transparency in building plan approval. AutoDCR has been selected as the most essential and effective tool for implementing best practices in Building Plan Approval process by JNNURM under The Ministry of Urban Development, Government of India.
PWIMS is a web based works management and procurement management solution became the solution of choice for several works oriented organisations like State level public works departments (PWD) and engineering divisions of public sector undertakings (PSU).
e-Learning Software Solutions / Digital Library for Technical and Vocational Educationis the India's largest Digital Library developed by any private organization in Technical and Vocational education.
e-Municipality Suite to streamline, improve and strengthen functioning of any Municipal Corporation and its service delivery to citizens.
Opticon an ERP for construction enterprises has been chosen by several real estate and contracting companies in India and overseas.
Structural domain products STRUDS and ESR-GSR won critical acclaim across the country and have now been acquired by CSC World UK.
Achievements /Unique Selling Proposition (USP)
SoftTech is committed to bringing "best-of-fit" solutions for local bodies and helps them transform the way governance is implemented for critical areas. The focus of our solutions is to empower officials to govern better, provide transparency and increase responsiveness to citizens and other stakeholders.
Follow and connect with us on Facebook, Twitter, LinkedIn, Elets video