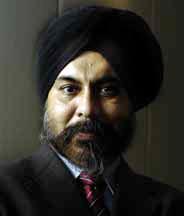 Ravi Chauhan
Managing Director
CONTACT
Company Name
Juniper Networks India
Management Team
Ravi Chauhan – Managing Director – Juniper Networks, India & SAARC
Dhananjay Ganjoo – Director – Telecom, Juniper Networks, India & SAARC
Ashish Dhawan – Country Director – Enterprise, Juniper Networks, India & South Asia
Jitendra Gupta – Director – Channels & Alliances, Juniper Networks, India & South Asia
Sajan Paul – Director –Systems Engineering, Juniper Networks, India
Head Office
Juniper Networks India Pvt Ltd Plot # 66/1/3, 3rd Floor Baghmane Tech Park C V Raman Nagar, Bangalore-560 093
Regional Offices (India)
Mumbai, New Delhi and Chennai
Contact person for Clarification
Martina Schulze-Warnecke, Corporate Communications
Manager (msw@juniper.net)
Website: www.juniper.net
Customer Support/Helpline Number
000800-440-1544
About Us


Juniper Networks was founded in 1996 and is in the business of network innovation. From devices to data centres, from consumers to cloud providers, Juniper Networks delivers the software, silicon and systems that transform the experience and economics of networking.
Kevin Johnson is the CEO of the company with over 9000 employees globally. Juniper Networks established its operations in India in July 2000. The company has a workforce of 2110 employees as of July 2012. Juniper Networks India has sales and R&D operations across key cities. The engineers at the India Excellence Centre (IEC) play a lead role in the design and development of many of Juniper's most important products.
Products & Services
Juniper Networks offers a high-performance network infrastructure that creates a responsive and trusted environment for accelerating the deployment of services and applications over a single network.
Juniper's MX series routers provide high port-density network routing and network switching solution for service  providers and enterprises. Deployment applications include high-density Ethernet LAN and data centre aggregation, data centre core, metro Ethernet  aggregation and core, and Ethernet services edge.
Junos is a unique single operating system that works at the core, on the server, the device, and across multiple platforms to transform the economics and experience of networking. It can be downloaded from the respective app stores and installed on all the devices irrespective of the platforms. It simply secures the smart devices platform.
Juniper's QFabric technology is the world's first true data centre fabric; it forms the architectural foundation of data centres for the next decade. It delivers a quantum leap improvement in data centre performance and business agility from the enterprise to the large scale cloud services providers.
Target Verticals
• Telecom
• Banking
• Education
• IT/ITes
• Government
• Retail
Achievements /Unique Selling Proposition (USP)
• Juniper's QFabric System won the "Best of Show Grand Prix" in the Data Centre and Storage category at Interop Tokyo 2012
• Juniper named to Ethisphere's 2012 World's Most Ethical Companies List
• 2011 Telecom Asia Readers' Choice Awards: Mobile Security Vendor of the Year
Follow and connect with us on Facebook, Twitter, LinkedIn, Elets video