Mr. Kamal Nath, Union Minister of Urban Development, and Ms. Nicole Bricq, Minister for Foreign Trade, Government of France signed an administrative agreement in the field of sustainable urban development in Paris. Speaking on the occasion, Mr. Nath expressed appreciation for the work in the field of sustainable urban development that had been carried out in France and felt that India could benefit immensely from the French experience.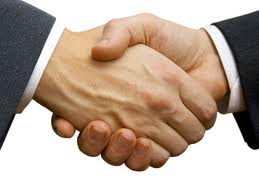 In talks held between Mr. Nath and Ms. Nicole Bricq, the two Ministers expressed satisfaction at the maturity reached in the strategic relations between India and France. The two Ministers discussed ways to enhance economic and commercial relations between the countries. Mr. Nath briefed the French Minister about the recent decisions taken by the Government of India to further liberalise the Foreign Direct Investment (FDI) regulations in India and reiterated the Government's commitment to continuing with liberalisation of the Indian economy.
Mr. Nath stated that both India and France would benefit from the agreement as it would provide an enabling platform for officials, professionals, business leaders and local self-governing bodies to meet and share knowledge and best practices in the urban sector. He expressed the hope that this Joint Declaration would lead to enhanced cooperation and deepen the engagement between the two countries. He invited French and international firms to participate in the process of making Indian cities greener and more sustainable. This offers avenues for further cooperation in the coming years.
The implementation of this agreement will take place under the aegis of the Indo-French Joint Working Group on Urban Development comprising representatives from the Ministry of Urban Development (India) and the Ministry of Regional Equality & Housing and the Ministry of Ecology, Sustainable Development & Energy (France). Mr. Nath also participated in a business roundtable organized by the MEDEF International. The roundtable was attended by leading infrastructure companies.
Speaking on the occasion, the Minister highlighted the immense challenges and opportunities that exist in the urban sector in India today. He said that India would soon launch the next phase of the Jawaharlal Nehru National Urban Renewal Mission (JNNURM) and that the Government of India is keen to encourage Public-Private Partnership (PPP) in urban sector, especially in larger cities, which would ease the process of investment and involvement in the burgeoning urban sector in India.
Follow and connect with us on Facebook, Twitter, LinkedIn, Elets video