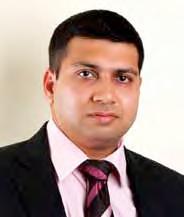 Parag Mehta
Chairman & Managing Director
CONTACT
Company Name
Evolute Systems Pvt Ltd
Head office
Mumbai, India
Address: B3, Unique House, Chakala Road, Andheri (E),
Mumbai-400 099, India
Website: www.evolute-sys.com
Tel: +91-22-2826-3722
Fax: +91-22-2826-3723
Email: sales@evolute.in
Regional Offices
SriRama, 15/6, 3rd Floor, Cambridge Road, Ulsoor,
Bangalore – 560 008, India
Contact Person for Clarification
Dhananjay Dixit, Head – Business Development
Sectors
Financial Inclusion, Micro finance & Micro banking, Public Distribution System, Identification, Authentication, m-Commerce, e-Governance, Retail, m-Commerce, Biometric Attendance Monitoring, Automatic Fare Collection, last mile data collection and many more
About Us

Evolute Systems, an Evolute Group Company, specialises in embedded product design, development and manufacturing to deliver high standard quality products to its customers. Evolute Systems is engaged in providing a wide range of embedded products and front end solutions to various applications in the areas of identification, authentication, micro finance & micro banking, public distribution system, mobile point of sale, retail & sales automation, m-Commerce, e-Governance, last mile data collection system, tracking, ticketing, data computing and data processing terminals. Evolute Systems team has a glorious history of successful completion and deployment of many projects from concepts to finished products that have been manufactured on a commercial scale. The strong product design experience and stringent quality processes at Evolute Systems will ensure splendid engineering details of the product.
The company have developed highly innovative products 'Impress – Fastest Thermal Printer', 'eZeal – Fully Integrated Micro ATM' and IDfyr – Identify Yourself ' to include various offerings to the industry. All the products are specifically designed for manufacturability, product modularity, serviceability and field reliability.
Product & Services
IMPRESS is a series of next generation Fastest Integrated Portable Mobile Thermal Printers. It makes an ideal printing solution by providing inventive and affordable solutions to various verticals like Financial Inclusion, Micro finance & Micro banking, Public Distribution System, Identification, Authentication, m-Commerce, e-Governance and many more to ensure high performance and unbeatable reliability.
eZEAL is India's First Fully Integrated Micro ATM. eZeal boasts many features that set itself apart in industry. It is a low power, ultra compact and high performance device integrated with various modules and thereby handy in various applications such as eGovernance, Public Distribution System, Rural Banking, Automatic Fare Collection, Microfinance, Biometric Attendance Monitoring, retail, etc.
IDfyr is a compact and high performance device integrated with various peripherals. Idfyr is the solution to various applications in domain of Financial/Non Financial transactions, Secure login to Bank core banking systems, Insurance, e-Governance and agent Banking related user enrollments, verifications and attendance recordings, last mile data collection and many other.
Achievements/Unique Selling Proposition (USP)
• Evolute products are UL & CE certified and have great power management system
• All the products are well integrated and highly configurable, such that they can be tailor-made for any customer specific requirement
• Evolute product design ensures high performance, unmatched printing speeds and excellent print quality
• Evolute product makes an ideal printing solution by providing inventive and affordable solutions to various verticals like Financial Inclusion, Micro finance & Micro banking, Public Distribution System, Identification, Authentication, m-Commerce, e-Governance and many more
• Evolute has highly compatible integrated devices with built in features like Finger Print Scanner, Smart Card Reader, GPS, GPRS and many more with a high performance Li-Ion battery with a battery life that prints up to 2000 charge slips
Follow and connect with us on Facebook, Twitter, LinkedIn, Elets video