An MoU was signed between CSC SPV (CSC e-Governance Services India Limited) and NIELIT ( National Institute of Electronics and Information Technology, formerly DOEACC Society) in New Delhi today, to offer various services for NIELIT's Information, Electronics and Communication Technology (IECT) courses through the Common Services Centres (CSCs); as well as to extend the reach of the Common Services Centres Scheme by integration of NIELIT authorized centres across the country. The signatories were Dr. Ashwini Kumar Sharma, MD, NIELIT and, Dinesh Tyagi, CEO, CSC SPV.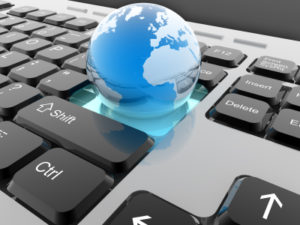 Sachin Pilot, Minister of State for Communications & IT, in whose presence the MoU was signed, said this will go a long way in empowering the youth to become contributing stakeholder to India's new growth story. Sh Pilot said when CSCs get good connectivity in terms of quality, cost and reliability, the delivery is maximum. The Minister hoped that that the implementation would be in a time bound manner, particularly because nearly 1 crore people are targeted to be trained in 2013-14..
With the MoU in place, NIELIT will get funds from CSC SPV for automation of its activities related to citizens, specially students, and these services will be delivered through CSC kiosks also. This would give more facilities to students for online registration, online examination form filling, on line accreditation form filling, on line expert registration, on line result certificate printing etc. Also it will enhance the number of kiosks so that e-District roll out can be taken up, as minimum 70% operationalisation of kiosks is mandated in a district for a State wide roll out.
NIELIT would integrate all NIELIT Authorized Centres with the Common Services Centre Scheme, appointing its Centres as Common Services Centres (CSCs) and its Centre operators as Village Level Entrepreneurs (VLEs) under the CSC Scheme. It would also ensure that each Centre has the minimum ICT infrastructure setup as per the CSC Scheme guidelines, including broadband connectivity.CSC SPV would agree to collaborate with various States/ SCAs to engage NIELIT Authorised Centres as CSCs. It would also facilitate the smooth integration of the NIELIT Centres with the CSC Scheme in States, including partnership with various stakeholders in the State to ensure smooth service delivery arrangements.
CSC SPV has been tasked to be the facilitator of public services and information aimed at enhancing the overall value of the Common Services Centers (CSC) to the rural citizen through institutional arrangements with diverse stakeholders from the Government, Business and Civil Society. It has been incorporated for ensuring, among other things, systemic viability and sustainability of the CSC Scheme, monitoring achievements of the outcomes by the CSCs and enabling delivery of G2C and B2C services through CSCs. Currently about 24 SCAs have implemented about 93,000 CSC across 33 States and UTs. Today over 50,000 rural entrepreneurs are actively providing services to almost one crore citizens each month, with a cumulative monthly turnover of over Rs. 200 crores; making this one of the largest tele-center initiatives in the world.
NIELIT is an Autonomous Scientific Society of DeitY ( Department of Electronics & Information Technology) envisioned to bring in the most updated global industry-relevant computer education within the reach of more and more in the areas of Information, Electronics and Computer Education by offering its meticulously prepared curriculum through the non formal sector.
Follow and connect with us on Facebook, Twitter, LinkedIn, Elets video