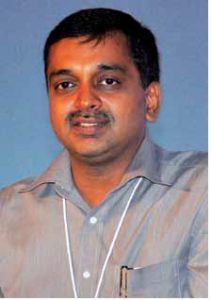 Electricity demand in Assam is likely to rise to the level of 2293 MW by the end to Twelfth Five Year Plan from the present demand of 1200 MW Anurag Goel
Anurag Goel, Commissioner & Secretary, IT & Power Departments, Government Of Assam, Dispur
---
The own generation of the Assam Power Generation Company Ltd. (APGCL) is around 320 MW and from the share of the Central Sector Generating Stations (CSGSs) viz. NEEPCO, NHPC along with bilateral power, the total import is around 750 MW, thus the total availability of power now stands at only 1070 MW.
Initiatives from APGCL

To meet the above gap between energy demand and supply, APGCL at the initiative of Government of Assam, has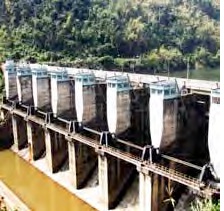 emphasised on development of large capacity thermal power projects based on coal and natural gas available in the region. This will in a way minimise overdependence on hydro power, particularly during periods when there is lean hydro generation. Further, to harness renewable source of energy as per policy of GOA for development SHP, APGCL has identified 37 locations in Assam. Process has been initiated for engaging nationally/internationally reputed professional consultancy to prepare Techno Economic Studies including preparation of DPRs.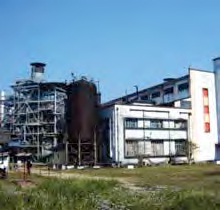 At present, APGCL operates three power stations to generate power: (1) 119.5 MW Namrup Thermal Power Station (2) 157.5 MW Lakwa Thermal Power Station and (3) 100 MW Karbi Langpi Hydro Electric project. APGCL has also taken steps to revive its 60 MW Chandrapur Thermal Power Station. The plant was closed down in June'99 due to exorbitant rise of liquid fuel (LSHS/ LSFO). The high cost has made the cost of generation unviable. Further, in place of uneconomic, 4 x 60 MW earlier Bongaigaon Thermal Power Station, NTPC is implementing a new 3 x 250 MW coal based Thermal Power Station there.
APGCL has taken up 150 MW Lower Kopili Hydro Project. The TEC (Techno Economic Clearance) for the project from CEA is under process. 6 MW Lungnit SHEP and 9 MW Myntriang SHEP are being implemented with a target date of completion within the current five years plan. Project development activities for other small hydro projects have already commenced.
---

AEGCL is currently executing the following projects under different schemes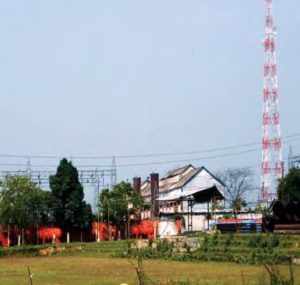 1. ADB project (Tranche I: Loan 2592- IND): Under this project one number of 220/132 kV sub-station at Rangia, 5  numbers of 132/33 kV sub-station at Dibrugarh (Behiating), Rupai, Sonari, Nowgong & Kamalpur has been taken up for construction. Besides, there will be addition of 180 km of 220 kV line & 99 km of 132 kV line. Contracts for these projects have been already inked and these will be commissioned by end of 2013.
2. ADB Project (Tranche II: Loan 2677- IND):Works related to this project is also under progress. Under this project, two number of 220/132 kV sub-station at Sonapur & Sonabhil (Balipara), 6 numbers of 132/33 kV sub-station at Kamakhya, Jorhat, Bordubi, Matia, Bilashipara, Hailakandi have been taken up for construction. Besides, there will be addition of 163.5  km of 220 kV line & 63 km of 132 kV line. 110 MVAR of capacitors will be also installed at 7 critical locations. These projects are also scheduled to be commissioned by Dec. 2013.
3. Under funding from GoA, a 220/33 kV, 2 x 50 MVA GIS substation is also under construction at Jawaharnagar with state of the art technology and will be commissioned by 2012.The Guwahati city is entirely dependent on 220/132  KV, 300 MVA Sarusajai substation and has no redundancy at present.
4. Under Ministry of DoNER & NEC funding, the following projects have been taken up for construction:
a. 220/132 kV, 2×50 MVA Mirza substation & 132/33 kV, 2×16 MVA Azara sub-station near Guwahati airport targeted for commissioning by 2013.
b.132/33 kV, 2×16 MVA Kokrajhar substation, which will be commissioned by 2013
c. 132/33 kV, 25+16 MVA Umrangshu sub-station, scheduled to be commissioned by 2013
5. Under GoA funding, a 400/220 kV, 2 x 315 MVA Azara sub-station has been taken up for construction near Mirza township and will be fed through the 400 kV Pallatana-Salakati line of NETC through a short LILO. This project is  scheduled to be commissioned by December 2013. This project is vital for evacuation of power from both Pallatana & Salakati.
6. The 220/132 kV Salakati sub-station has been also revamped & strengthened with GoA's Assam Bikash Yojana to receive power from NTPC's 3×250 MW Bongaigaon Thermal Power Station with a 160 & 16 MVA at 220/132 & 132/33 kV voltage levels. Both the transformers were commissioned in June'11.
---

Projects being planned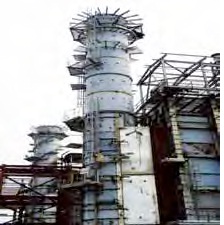 A 500 MW coal based power plant at Margherita is envisaged through JV/Own. The acquisition of project land and coal linkage matters is on. Further, with a view of exploiting the vast natural gas stock in Assam, it is envisaged to set up large capacity gas based power project at Amguri. However, currently, the project activities are stalled due to non-availability of gas linkage. A 100 MW Namrup Replacement Power Project (NRPP) is also being implemented to replace the oldest gas turbine units of Namrup Thermal Power Plant operating since 1965.
On implementation of thermal projects in central sector like 750 MW NTPC's Bongaigaon Power Project & 740 MW Pallatana Project by OTPC in near future, the state's allocated power share from these projects shall also go a long way in meeting ever growing demand of energy in the state through a suitable balance of Thermal and Hydel power.
---
Following central sector generation projects in the NE Region are under various stages of progress:
1. 2000 MW Lower Subanshiri (NHPC)
2. 600 MW Kameng HEP (NEEPCO)
3. 110 MW Pare HEP (NEEPCO)
On timely completion of above power projects under state as well as central sectors, the power supply position in the  state will improve considerably to mitigate the shortfall in the state in the coming years.
Website of Assam power generation Corporation Ltd: www.apgcl.org
---
---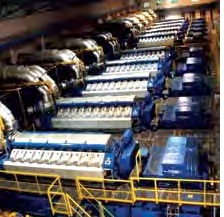 Developmental Projects Completed During 2011-12
During 2011-12, AEGCL executed following developmental projects:
1. In April 2011, 132/33 kV, 1 x16 MVA sub-station Balipara was commissioned under deposit scheme of
AIDC.
2. The 132/11 kV, 2 x16 MVA Dispur sub-station was also commissioned to feed quality power to the state
capital.
3. Under Assam Vikash Yojana & State plan of GoA, capacity addition was done at Sisugram, Boko, Agia with 40, 80, 40 MVA respectively.
4. Under NEC, capacity addition of Panchgram sub-station was done with 2 x 25 MVA by replacing the old 2×16 MVA transformers.
5. With AEGCL's own R&M fund, capacity addition is also under progress at Tinsukia & Dullavcherra has been completed with 16 MVA
transformers.
---
---
Upcoming Projects

Under Trade Development Fund, recently the government has sanctioned construction of four (4) 132 kV Grid substations at Karimganj, Barpeta, Sonapara (South Salmara/ Hatsingimari) & Dhekiajuli. A World Bank financed project
is also under planning; details of which are yet to be finalized.
A. Optical Fibre Communication Network
Under ADB project, Tranche I, an ambitious communication network project has been taken up for execution. The project will not only fulfil all the communication requirement of AEGCL; besides AEGCL is looking for commercial tie up with other utilities for their communication needs. AEGCL has already approached PGCIL, BSNL and Railways. In 2010, an Expression of Interest was also issued in this regard.
B. System Yardsticks
AEGCL's percentage availability of transmission lines system for the last three financial years (2009-12 blocks) was 99.42, 98.85 and 99.01. AEGCL has returned 6.01 percent, 4.76 percent and 4.22 percent transmission system losses during the same period against wheeling of 4590, 5054 & 5699 MU of energy.
C. State Load Dispatch
Centre Till date, the state load dispatch centre (SLDC) is a part of AEGCL. Under ADB loan 2037, the communication network was strengthened so that SLDC can monitor all events and occurrences throughout the state on line at all time (24 x 7). The OPGW scheme will further strengthen the control system.
D. Website of the corporation
AEGCL is maintaining two websites, www.aegcl.co.in & www.sldc.co.in. All current project tender details including bidding document are uploaded in the web sites for greater transparency.
---
Transmission Sector

Assam Electricity Grid Corporation Ltd (AEGCL) was formed out of restructured Assam State Electricity Board in 2003 under the Company Act, 1956; was notified as the State Transmission Utility (STU) and started functioning with a separate identity from 10th of December 2004. Its core business is to transport electrical power from electrical power bulk heads to the distribution company networks in the state of Assam in an efficient and economical way.
Assam  Electricity Grid Corporation Ltd inherited 3862 Circuit km of EHV lines above 66 kV voltage class and 38 numbers of  EHV sub-stations having a total transformation capacity of 1,636.50 MVA at its birth in 2003. Since its inception, it has  added 523 Circuit km of EHV lines and has added 1645 MVA transformation capacity by way of commissioning 14 new  EHV sub-stations and augmenting the existing sub-stations, largely due to the financial assistance from ADB under 2037-IND.
Today, AEGCL needs to wheel 1200 MW of peak power to APDCL at 33 kV, so that power may reach all sections of the public.
Follow and connect with us on Facebook, Twitter, LinkedIn, Elets video