"While Government prepares to release datasets, the civil society, developer community, business entrepreneurs and even citizens can join together to develop wide variety of innovative apps around government datasets that can facilitate better delivery of government services," says Neeta Verma, Country Lead, Data Portal of India, National Informatics Centre, DeitY, Government of India
---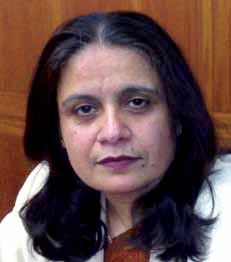 Open data is 'non-personally identifiable data' collected, compiled or produced in the process of organisation's routine functioning and later on released under an unrestricted license. Open data is freely available for everyone to use, reuse and distribute, without restrictions from copyright, patents or other means of control. Open Data is catching a lot of attention with organisations all over the world. The objective of the open data movement is similar to those of other "Open" movements such as open source, open content, and open access. Though the concept of Open data is not new, it is gaining prominence with the proliferation of the Internet, World Wide Web and most importantly availability of huge amount of data in digital form.
Governments also collect, compile and generate a vast amount of data – right from geographical data, statistical data, scientific data, financial data to social sector data, development and demographic data. It is felt that this data has lot of untapped potential for reuse to develop new products and services around government  functioning to serve the citizens better. Therefore interest in reusing government data has been increasing in recent years. Civil society groups, businesses, individual citizens, academia and of course media are showing keen interest for access to government data in open formats. Many believe that public data should be open by default, as it is pertaining to the public domain and has been collected using public finances.
 Open Government Data 
Governments across the world are increasingly making their data available online in open formats and under licenses that permit free reuse. Open government data has lot of social and economic Value. It is seen as a means of promoting transparency and accountability in the functioning of government. Understanding government data through  isualisation and interpretation promotes citizen engagement and community collaboration with the government. There is also significant economic potential in the open government data, which can be used by businesses to create value added services. European Union has estimated that overall economic gains from opening up data could amount to Euro $40 billion a year in European Union. Thus by opening up data, government facilitates creation of service models that deliver social and economic value.
Open Government Data (OGD) is today considered to be an important initiative by governments across the world. A number of national and international data portals have been deployed to release datasets online. Concept was initiated by United States government, by launch of their data portal. After that UK government launched similar portal. Today  over 20 countries have already launched their data portals, including countries from developed and developing world. The list of countries to have opted for OGD includes the likes of Kenya, Moldova and Chile. Large numbers of state and city level administration or municipal corporations have also published their datasets in open format.
It is estimated that as of now we have over one million datasets available from governments in open domain. These datasets span over a wide range of data significant to civic issues like, location of toxic waste dumps, regional healthcare costs and local government spending to crime statistics, transport data, school statistics etc. World Bank data portal provides download access to over 8000 development indicators from World Bank datasets. It also provides access to data relating to its Finances, Project & Operations in each country.
Making data usable

Releasing datasets in open format is one dimension, but making this data usable, consumable by citizens is altogether different. Different countries have devised different techniques to achieve this. They conduct hackathons with a group of developers, owners as well as prospective consumers of data to brainstorm and develop apps to put data to work. "Code-a-Thons" are being conducted in some academic institutions bringing together developers, designers, innovators and entrepreneurs at one place for couple of days to build exciting new applications and tools for different development sectors. Boot camps are being organised to exchange experiences, deliberate on opportunities and challenges that result from open government data. In some countries community of developers have joined together to code for country.
Data evangelists, data journalists and data scientists have come across various government and non-government establishments to demonstrate innovative uses of data for variety of purposes. Different schemes of competitions, awards, recognition have been announced by different countries to get good apps developed around datasets released by the government. In some countries government departments have themselves got apps developed around their datasets to increase its usage. Apps are developed for various devices right from desktops, laptops to mobile devices, which increase their utility as well as reach across larger group of citizens.
Data usage through apps
Apps pose as an interesting way of putting data to work. Lot of innovative apps have been developed around the datasets  released. Apps are usually created through mash-ups from a number of different datasets. Combining datasets with maps is one of the common applications of mash-ups. While putting data to work in apps developers face a lot of challenges. Since these datasets are released from different sources and published on different platforms, they often do not comply with any particular standard leading to issues of interoperability, scalability and usability. Another challenge is that datasets are typically published on an as is basis, i.e., in heterogeneous structures and formats, requiring substantial human effort to clean them up for machine processing and to make them comprehensible.
Over the last three years, variety of Apps have been developed in the domain of civic issues, crime control, traffic management, health, education, government budget, spending, polity etc. The biggest benefit of OGD is in the aspect of improving transparency in governmental functioning. Citizen Engagement is another important dimension of open government data. Citizens are now able to access the raw government data behind the pre-packaged reports from various e-governance applications. Rather than being merely "read-only" users, citizens can now participate in collaborative access to government data, including "mashing up" distributed government data from different  departments and organisations, discovering interesting patterns, customising applications, and providing feedback to enhance the quality of published government data. For governments, the cost of providing information is reduced when the data is released through these OGD portals as opposed to rendered into reports or applications.
---
Situation in India

In India, National Data Sharing and Accessibility Policy (NDSAP) has been recently notified by the Government through a gazette notification. According to this policy, all government departments  shall soon release their datasets in open  formats. To make these datasets easily accessible by citizens, policy has also mandated NIC to set up a data portal for India to provide a platform to  government departments and organisations to publish their datasets online in open formats. Beta Version of Data Portal India can be accessed at http://data.gov.in
---
Expanding the reach of data
With the release of NDSAP in India, it is expected that government departments shall contribute datasets in open format. But this alone shall not be sufficient to derive above benefits. Datasets are generally huge and complex. It is not possible for stakeholders such as citizens, civil societies to directly consume these datasets. Developers community is going to play a key role in putting datasets released by government to use. We in India are blessed to have a rich community of young developers who once motivated can develop a whole lot of innovative apps.
One can develop apps to create variety of visualisations across government datasets for better understanding by various stakeholders such as citizens, civil societies, interest groups etc. Datasets can be integrated with geo spatial data to create mash-ups to help government departments in better planning and decision making. Mash-ups can be further combined with live pictures for better understanding of development schemes, social audit of welfare schemes. Lot of innovative apps can be developed around these mash-ups to facilitate effective planning and implementation of  government programme. These apps can be made available for simple mobile phones for wider reach across all strata of citizens. This will also help citizen engagement and community collaboration in the process of governance.
One can also combine the datasets released from different government departments to develop innovative set of services for citizens. There is huge component of innovation here. Existing services can be customised or localised to local context to enhance user experience. This shall also give rise to entrepreneurship. Different groups can provide customised services in different regions. There is an economic angle as well. Entrepreneurs, development agencies can build an economic model around customisation of government services, provisioning through different channels such as mobile devices, voice phone, short text etc. This is a win-win situation for both government and citizens, since government's investment on inclusive provisioning of government services shall significantly decrease while citizens shall have much better experience availing government services leading to better relationship between citizens and government.
Follow and connect with us on Facebook, Twitter, LinkedIn, Elets video