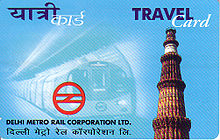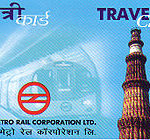 Delhi Metro Rail Corporation on Saturday launched a prepaid card that can be used to travel on both the Delhi Metro and buses. However, at present the card cannot be used on Delhi Transport Corporation (DTC) buses, as those buses are not equipped with handheld machines allowing for debit.
Negotiations are on between the DMRC and the DTC to work out the back-end clearing mechanism for the multi-modal smart card.
At present, the card can only be used in Delhi Metro's feeder buses in one particular stretch, between Shastri Nagar and Mayur Vihar Phase-III, as conductors on those buses have been enabled with handheld devices.
Delhi Metro commuters can now buy either a More card or a normal smart card at the same charges. The current lot of smart cards will be gradually phased out. Delhi Metro did not provide a timeline by which the DTC buses will become equipped with card readers.