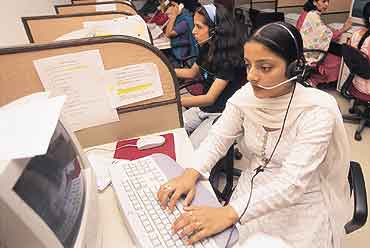 Bharat Sanchar Nigam (BSNL) will set up a call centre in West Bengal specially for registration of complaints by its landline and broadband users.
At present, complaints by subscribers have to be made at exchanges, resulting in delay in solving the issue. By the end of July, the call centre is expected to be ready. Similarly, there are plans for doing the same in other states too.
After the call centre for fixed access connection is set up BSNL subscribers in Calcutta and Bengal circles would be able to access the centralised call centre to address their problems.
BSNL has dedicated call centres for mobile connections.