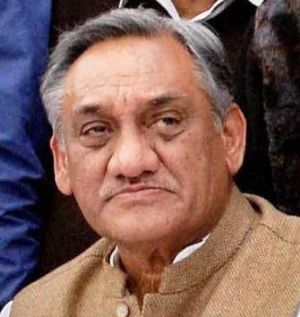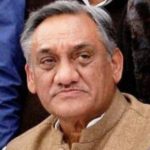 The Annual Plan for Uttarakhand for 2012-13 was finalised at Rs 8, 200 crore on Monday after a meeting between the Deputy Chairman, Planning Commission, Mr Montek Singh Ahluwalia, and Chief Minister of Uttarakhand, Mr Vijay Bahuguna.
The State Government had identified livelihood, economic and energy security, conservation of environment and forests as policy fundamentals for development. For this, the State had proposed a Plan outlay of Rs 55,229.91 crore, of which 56.25 per cent was allocated to economic services and 41.15 per cent to social services.
Mr Ahluwalia informed that the Commission is fully aware of the infrastructure deficit in the State and the constraint in meeting the cost of infrastructure development.
The minister informed that the State needed to encourage more private participation in infrastructure development.
The Gross State Domestic Product at Constant Prices (2004-05) of Uttarakhand had increased from Rs 24,786 crore to Rs 55,606 crore during 2004-05 to 2011-12. The per capita income of the State has increased by 93.44 per cent from Rs 24,726 to Rs 47,831 during the period between 2004-05 and 2011-12.
The Chief Minister pointed out that only 18 per cent persons were below poverty line in the State against 32.7 per cent in 2004-05. He said the 12th Five Year Plan would target poverty and unemployment as the most serious challenges for the development planning.
He informed that being a hill-State, Uttarakhand would appreciate a comprehensive water management programme which would look at irrigation, flood control, water recharging and soil conservation measures in a holistic way.