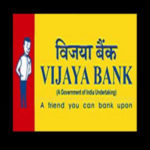 Vijaya Bank has opened 171 ultra small branches in a single day under the Financial Inclusion (FI) village initiative in different parts of the country. Chairman and Managing Director H S Upendra Kamath inaugurated 100 such branches in FI villages of Mandya District in Karnataka.
Other 71 branches were opened on the same day by the Pune, Udupi, Chandigarh, Mangalore, Shimoga, Vijayawada, Bangalore, Bhopal, Chennai, Coimbatore, Delhi, Hassan, Hubli, Hyderabad, Kolkat and Kozhikode regions of the Bank. With this Vijaya Bank has opened a total of 191 ultra small branches in the country.

The Bank has also set up three financial literacy and credit counseling centres in the lead districts of the bank — Mandya, Dharwad and Haveri. Financial inclusion resource centres were also set up in these districts to spread financial literacy.
It has provided four mobile vans to the lead districts of Mandya, Dharwad and Haveri as well as to Udupi District in Karnataka for conducting financial literacy campaigns in the villages.