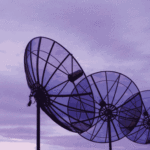 A Cabinet note put forward by the telecom department proposes to make it compulsory for all operators to match the auction-determined price for their existing 2G airwaves for the remaining period of their licences.
Industry calculations show if the Cabinet approves the telecom department's proposal, the government can garner a minimum of Rs 1,20,000 crore from existing operators such as Bharti Airtel, Vodafone, Reliance Communications and Tata Teleservices.
A panel of ministers, headed by Finance Minister Pranab Mukherjee, will meet on Tuesday to take a call on the reserve price as well as the quantum of airwaves that should be sold in the upcoming auctions.
The Cabinet note, which has been circulated to all ministries for their comments, says this 'one-time fee' is being imposed on all existing mobile phone companies for creating a level playing field.
The telecom department has said the airwaves held by existing players could not be used for deploying any technology of their choice, but spectrum sold in the upcoming auctions would offer this flexibility. Paying this one-time fee will provide existing telcos 'with the same facility of liberalised usage of spectrum', said the Cabinet note, implying this would enable an operator to offer 3G services on 2G frequencies.
Follow and connect with us on Facebook, Twitter, LinkedIn, Elets video