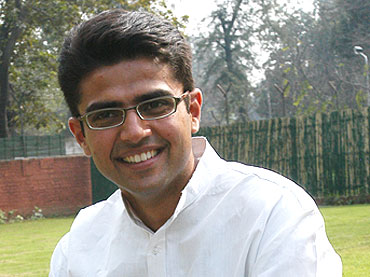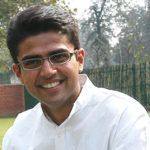 Union Minister of state for IT and Communications Sachin Pilot stated that the demand for Indian IT and IT-enabled Services (ITeS) sector will cross the $ 300 billion mark by 2020.
"IT sector is contributing about 8 per cent of the GDP. We crossed $ 100 billion mark. We are looking to cross 300 billion of IT and ITeS exports by 2020," Pilot said in his inaugural address at the 2nd annual summit of 'Advantage AP'.
He said the country also has opportunities inhardware and electronics sector which currently has a demand of $ 50 billion.
"In eight years time from now, the demand will be $ 400 billion. That will be more than the oil import bill of this country," he added.
Pilot said as the mobile penetration in the country was increasing, time has come to create a local language content applications so that people in rural India can easily access information and entertainment.
The Union government is spending Rs 20,000 crore to lay optic fibre cables so that 2.5 lakh panchayats across the country are connected, the minister said while appealing the state government to extend help in acquiring land for the project.
Earlier, J Satyanarayan, Secretary, Department of Electronics and IT, said that by coming out with the appropriate 'Hardware and Electronics Policy', the IT and electronics sector will touch $ 400 billion by 2030.
Meanwhile, Chief Minister N Kirankumar Reddy today unveiled the Andhra Pradesh's 'Electronics and Hardware Policy' 2012-17 on the occasion.
State minister for IT, Ponnala Lakshmaiah, Infosys chairman K V Kamath were among the prominent dignitaries who addressed the gathering.