Dhirendra Pratap Singh, Elets News Network (ENN)
Power consumption in India looks set to rise steadily over the next decade, so it is imperative for the Indian government to steer a push towards wind and solar power
---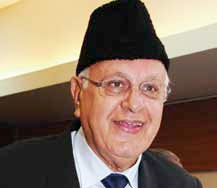 Dr Farooq Abdullah
Union Minister of New & Renewable Energy
"If proper policy support is provided, renewable energy can meet up to 80% of global energy demands by 2050"
---
While addressing the first meeting of the Solar Energy Industry Advisory  Council (SEIAC) in New Delhi, the Union Minister of New & Renewable Energy,  Dr Farooq Abdullah, called upon the industry leaders to invest in Solar Energy Projects in the country. The Minister stated that in the country there ex-isted a  vast scope for developing solar energy applications as still many parts of  rural India do not have access to grid connected electricity.
"It is high time India taps non-conventional energy sources to meet its growing demand for power. The country now depends more on fossil fuel, which is very  costly. So we should move towards harvesting solar and wind energies," says  the Union Minister of New & Renewable Energy, Dr Farooq Abdullah.

Harnessing Solar Power
The government is providing a host of benefits for setting up solar projects  based on both grid con-nected as well as off grid applications. In high altitude  places in Ladakh, solar energy has changed people's lives. The Ministry of New  and Renewable Energy has proposed specific targets for capacity addition from  wind power, small hydro power, solar power and bio-power in the  country for the pe-riod 2012-17 in its Twelfth Five Year Plan proposals  submitted to Planning Commission.
In the Twelfth Five Year Plan period a target of 29,800 MW comprising 15,000  MW wind power, 2,100 MW small hydro power, 10,000 MW solar  power and 2,700 MW bio-power, has been proposed for capacity addition of grid-interactive renewable power. R. K. Bansal, Managing Director, Uniline  Energy Systems Pvt. Ltd. says, "Use of renewable energy is going to serve in big  way as we have limited supply of oil or diesel. By end of this decade we see  lots of positive changes with respect to use of clean technology."
---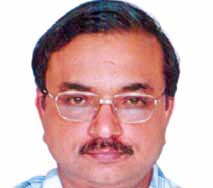 R K Bansal
Managing Director, Uniline Energy Systems Pvt Ltd
"Next decade should be the decade of clean energy. Hopefully we will have clean energy from wind, solar power or some other means"
---
"Considering increase in the demand of renewable power i.e. solar power system,Uniline Energy has designed Solar Power Conditioning Unit (PCU). Govt. of India is taking steps under Jawaharlal Nehru National Solar Mission to  promote growth of renewable sector and they have already issued licenses for 8 M.W. solar power plant and for rooftop solar power, we are expecting policy  within next 3-4 months," R K Bansal adds.

Key Support for Sustainability
The Ministry of New and Renewable Energy has sanctioned projects for installation of 9190 numbers of standalone SPV power plants on panchayat  buildings in Rajasthan (9168) and Punjab (22) in 2010-11. During 2011-12, the  Ministry sanctioned installation of 4779 numbers of standalone SPV power  plants at village panchayat buildings in Chhattisgarh (7), Jharkhand (4683),  Karnataka (30) and Punjab (59). There is a lot of demand from rural areas.
With growing impetus from the government, solar energy and other green technologies are now the focus areas of many Indian corporate. The companies  are racing compete for a share of the fast-growing market for  climate- friendly technologies. New wind farms and solar power generation  facili-ties are being set up. There is also the move towards creating  environment friendly light bulbs and all kinds of appliances and devices. The focus is not only on creating greener industry, but also on ensur-ing that people can live in greener homes.
Last year, Moser Baer Clean Energy commissioned a 30 megawatt (MW) photovoltaic (PV) farm at Banaskantha district in north Gujarat. The plant will  supply an estimated 52 million units of energy in a year – roughly the amount  that Kerala consumes in a day.
---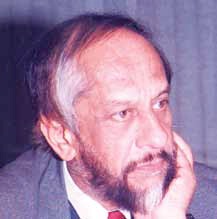 Dr R K Pachauri
Director-General, The Energy and Resources Institute (TERI)
"ICT can check power consumptions through development of efficient systems"
---
Says Dr R K Pachauri, Director-General, The  Energy and Resources Institute (TERI), "The rapid growth of the ICT sector in  India makes it imperative that future activities in this field fully meet the  objec-tives of sustainability and social responsibility. ICT can check power  consumptions in the economy by expanding their outreach to more and more  sectors and make them greener." He adds, "ICT could help build a more  equitable system. We need the right leadership to promote this and  partnership involv-ing government, the industry and research institutions."
---
Green Choices
• Turn on Power Management
• Set screensavers to None
• Buy Energy Star rated computers
• Use laptops instead of desktops
• Turn off peripherals when not in use
• Turn off power at power point to stop phantom /standby loads
• Close unused applications
• Turn off monitor when not in use
• Measure your power consumption

Where is IT saving environment now?
• Electronic banking, electronic receipts, electronic pay slips, Intranets, Wikis, electronic form handling, email instead of post, email instead of fax, duplex printing, saving us from repetitive tasks, decision support systems, electronic commerce, instant messaging, electronic magazines & newspapers, online  services such as email, document handling and computer maintenance.
---

Initiatives for a greener tomorrow
There is also a move being made for producing bio-diesel. According to  reports, plants with an aggre-gate capacity of 3470 tonnes per day have been  set up in the country by private companies.
The National Policy on Biofuels notified by the Govt. of India in December,  2009 has laid down guide-lines for promotion of production and utilization of  bio-diesel for blending with high speed diesel. Re-search on development and  cultivation of improved varieties of Jatropha for increasing the production of  bio-diesel has been taken up under projects funded by the Ministries of  Agriculture, New and Renewable Energy and Science & Technology. State-wise  break up of bio-diesel plants installed in the country is given below:-
Walk into the Wipro campus in Bangalore's Electronic City, and the first thing you notice is the wind-mills. This year in February, the Adani Group announced that it had commissioned a 40-MW solar power project, touted as the country's largest, in Gujarat's Kutch district. For Adani, India's largest pri-vate thermal power producer, it is the first major project in the renewable energy space. Mahindra & Mahindra company has made sustainability its growth mantra.
Follow and connect with us on Facebook, Twitter, LinkedIn, Elets video