"We are planning to incorporate mobile services in our e-initiatives for  providing better services to the people," says Rajendra Kumar, Secretary, Information Technology, Government of Delhi
---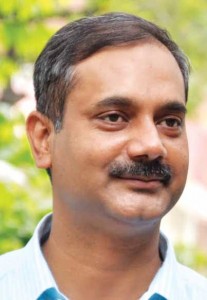 How do you look at the e-Governance initiatives in Delhi as compared to that in other states?
As far as, impact factor analysis of e-Governance initiatives in Government of National Capital Territory of Delhi (GNCTD) is concerned, we have never gone for any kind of formal approach like Social Audit. This is because our state is very compact and impact can be often be calculated by taking direct feedback from citizens and other institutions. Acceptance level of initiatives like Jeevan (CSC) is very high as transactional graph is ascending. Our internal system of monitoring of delivery of services [e-SLA] leads us to conclude that the systems are very robust. The level of inefficiencies has declined.
Tell us more about your e-SLA project.
Our e-SLA project has earned the appreciation of different forums for the following reasons:-
(i) Its intension is to imbibe a culture to deliver in time bound manner, not to establish a coercion mechanism to punish only. It has a provision of incentive also for better performers.
(ii) It is totally e-enabled and citizens can check the status of their application
online.
(iii) Higher/Senior officers can view overall performance of their Department as well as all Departments in consolidated manner.
Tell us about the e-Governance projects of your state that have been immensely successful?
e-SLA and 3D GIS Projects are very successful and beneficial for the citizens of the country. These projects are also beneficial for the government as they bring efficiency and transparency. In my opinion, these projects can be replicated.
What are the major challenges faced by your state in terms of e-Governance implementation? Kindly share your thoughts about how you are overcoming these challenges.
The e-Governance projects are conceived with great deal of planning and vision. The procedures we follow are in line with the government's guidelines and we always endeavour to use the best technological resources. NCT of Delhi is rich in terms of service infrastructure and diversities are also very less as compared to other states. However, despite many advantages, challenges also are there. In my opinion, these challenges are primarily due to the Multiplicity of Authorities. At times problems crop up as there is lack of awareness about new systems and there can be resistance to adoption of new technologies. The thing is that different projects face different challenges, and there is no common methodology to overcome these. However, capacity building, sensitisation and strategic approach are effective ways to overcome these challenges.
Which are the main focus areas of the e-Governance department in your state and how far have you been able to implement them?
Main focus area of DIT, GNCTD, is to take up projects that qualify the following criteria:-
(i) It should be for masses.
(ii) It should be innovative.
(iii) It should leverage existing infrastructure.

Tell us about your ongoing projects.
The new projects in GNCTD, which are at different stages of completion are as follows:-
(i) Common Application software project for Food & Supply Department has been implemented.
(ii) Bar Coded Supply change system of Liquor sale in Delhi.
(iii) Implementation of e-District initiative which is at the conceptualisation stage.
(iv) Implementation of new commercial taxes system in Trade & Taxes Department, which is more efficient and user friendly
What are your future plans in terms of e-Governance projects?
We are planning to incorporate mobile services in our e-initiatives for providing better services to the people. New e-payment systems are being developed to enable citizens of Delhi to make payments to the Government for the provision of a range of services. There is also the plan to deploy some common Umbrella Software like Human Resources Information System (HRIS), Finance & Accounting Management System including Treasury /PAO. Very soon, all States specific MMPs will be in place apart from other state initiatives meeting local requirements.
What is the overall budget allocation for the e-Governance department in the current year and what has been the amount spent?
Budget has never been constraint for e-Governance initiatives in GNCTD. The budgets that get made are often department specific. The government is basically focussed on providing the funding for the e-initiatives being taken by different organisations.
Follow and connect with us on Facebook, Twitter, LinkedIn, Elets video