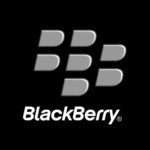 Smartphone maker Research In Motion (RIM) declared that it is coming up with Blackberry's Innovation Zone — the first of its kind in the Asia Pacific region in Kerala. RIM is going to construct two innovation zones in India this year, which includes the one coming up in Kochi.
Located at Rubus Labs in the Startup Village, the innovation zone will showcase latest technologies from BlackBerry to inspire future entrepreneurs.
The labs would host regular developer activities such as 'BlackBerry Hackathons and 'Bar Camps'.
Training sessions would be conducted across the 126 Engineering colleges in Kerala under the BlackBerry BASE (BlackBerry Apps by Student Entrepreneurs) programme by leveraging the campus outreach network of Startup Village, Sanjay Vijaykumar, Chairman (Board of Governors), Startup Village, said.
The objective of the partnership is to motivate young minds by giving access to RIM's mobile technology and imparting experiences and training from Blackberry experts.
Rubus Labs will also serve as experiential zone for school children to introduce them to the world of smartphones and experience the possibilities of mobile technology.
The Startup village is being projected by both DST and the state government as the largest national attempt to scale up innovation in India through incubators in collaboration with the private sector, tap huge potential unfolding in the telecom sector and transform students as successful job creators instead of job seekers.
Equipped with full 4 G network, telecom labs, innovation zones, legal and intellectual property services, fully furnished offices and video conference rooms, the Startup Village will give a slew of incentives such as three-year service tax holiday and funding opportunities for tech startups in its search for a billion dollar campus startup from India.
Follow and connect with us on Facebook, Twitter, LinkedIn, Elets video