Tech Mahindra, a global systems integrator and business transformation consulting service firm inaugurated its 6th special economic zone (SEZ) facility at Noida, Uttar Pradesh.
Spread over 2.5 acres of land, this facility was inaugurated by the chairman of Tech Mahindra,Anand Mahindra. This is the 10th Joint SEZ with Mahindra Satyam. The state of art delivery centre with more than 2000 work space and close to 120 training spaces is an addition to the list of infrastructure the company owns.
The new SEZ campus was set up at a cost of around Rs 100 crore and has been designed as per global standards on fire protection, physical security and utility services by implementing integrated building management system (IBMS). The centre is also well connected by road and has proximity to amenities like hospital and convenience centers.
The campus entails a fine balance of cutting edge technology and healthy eco system and is well equipped with an in-house gymnasium for the associates, round the clock cafeteria and interesting court yards and open space, encouraging high level of networking and interaction among the associates.
Tech Mahindra has also successfully implemented more than 16 green field operations globally and has been involved in about 8 transformation programs of incumbent telecom operators.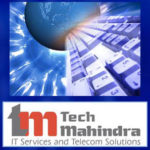 Follow and connect with us on Facebook, Twitter, LinkedIn, Elets video