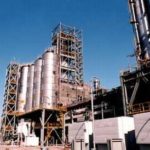 Reliance Industries has chosen Houston-based Phillips 66's technology for its planned gasification at Jamnagar plants. Reliance's Jamnagar site is the largest refining complex in the world which has an aggregate refining capacity of 1.3 million barrels of oil per day. The planned gasification plants at Jamnagar will be among the largest in the world and will process petroleum coke and coal into synthesis gas utilising (Phillips 66's) E-Gas Technology, according to the company.

The gasification project will kick start RIL's $12 billion investment in refining and petrochemical business and will boost the gross refining margin of refineries by $3 per barrel.
The project will start production in 3 to 4 years with a similar pay back period.
Phillips 66 will license its E-Gas Technology to RIL and provide process engineering design and technical support relating to the gasification technology process area.
The E-Gas technology has been utilised in commercial applications since 1987. It incorporates a unique gasification system design that can be applied with gas and steam turbine combined-cycle power generation to produce electric power, as well as synthesis gas applications for the production of hydrogen, chemicals or substitute natural gas in highly flexible combinations.
It is among the cleanest and most efficient commercial technologies for coal or petroleum coke-based electric power generation. It offers high system efficiencies, minimised water consumption and very low emissions.
Follow and connect with us on Facebook, Twitter, LinkedIn, Elets video