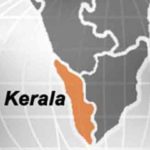 Sam Pitroda, the mentor of Kerela submitted five projects which are designed to bring development in the state. The project covers agendas which include e -governance initiative for improving public accountability, developing a knowledge city, improvement of coastal waterways, branding Kerala as the global capital for ayurveda, and managing solid waste disposal.
Chief Minister Oommen Chandy said the cabinet will now discuss each of these projects extensively and form separate co-ordination committees for these projects which will be looked into by various department heads and co-ordinated by respective state ministers.
Pitroda's team and state officials will meet in mid-August to have a detailed discussion on the 10 projects envisaged by the state.
Though many of these projects will be operated on a public-private partnership basis, Pitroda said he will push for these projects at the Centre. Pitroda pointed out that if the state can guarantee 10 per cent returns on investment then it will not be difficult get investors for all these projects. The state will now have to come with suggestions for five other projects like mobile health insurance, high speed railway corridor, rural skill development, employment opportunities for people above 55 years and modernisation of traditional industries.
It is believed that the proposed township will act as an integrated hub for trans-disciplinary services. This self-sustained township will leverage employment and will also provide amenities like hospitals, universities and residential apartments so that professionals need not commute to work. The state can save Rs 800 crore per annum as fuel if inland waterways are developed.
Follow and connect with us on Facebook, Twitter, LinkedIn, Elets video