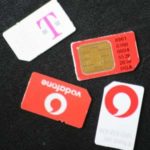 The Bemilo system, to be run on the Vodafone network, offers a service for parents to prevent their children from going online, texting or calling during certain hours.
Unlike an app, a child will not be able to switch the service off. According to UK's Family and Parenting Institute said the SIM would help protect children from mobile phone bullying. To enjoy the service, parents would need to buy a safety pack with a SIM card inside, install it into the child's phone and use it on a pay-as-you-go basis, from £2.95 per month.
With the help of this technology, if parents wanted to switch off the phone during school hours, they could do so remotely from a website on their computer. But even if nearly all the functions on the child's phone are disabled, parents can always manage the handset in such a way that they are able to reach their children, and the child is able to contact them. Parents would also be get access to child's texts. The service could help prevent mobile phone bullying and "sexting" – when a child is subjected to unwanted phone calls or texts.
Follow and connect with us on Facebook, Twitter, LinkedIn, Elets video