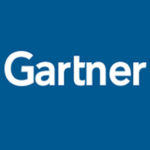 According to a new report released by Gartner Inc. the Indian IT infrastructure market is expected to reach $3.01 billion by 2016. The Indian IT infrastructure market comprises mainly of servers, storage and networking equipment.
"Technology's role in the enterprise is increasing and IT's closer alignment with business, and vice versa, is a topic of much focus within Indian enterprises today," said Aman Munglani, research director at Gartner. "Soon there will be a time when there is no IT strategy, only a business strategy, as leading CIO's are seeing technology as a business enabler and a engine for innovation."
Revenue growth will be primarily driven by ongoing data center modernization, as well as new data center build outs. Servers are the largest segment of the Indian IT infrastructure market, as revenue are forecast to reach $754.5 million in 2012, and grow to $967.2 million in 2016
The external controller-based storage disk market in India is expected to grow from $439.4 million in end-user spending to $842 million in 2016. This is the fastest growing segment within the IT infrastructure market. The enterprise network equipment market in India, which includes enterprise LAN and WAN equipment, is expected to grow from $861 million in 2012 to $1.2 billion in 2016.
"The key growth driver for the data center market is the ongoing investment in large captive data centers coupled with the capacity growth witnessed within the data center service provider space. Indian organizations are heavily focusing on optimizing their infrastructure capacity by implementing virtualization and incorporating newer ways of data center design," said Aman Munglani. "Though India is in the early stages of cloud adoption, cloud service providers will also be a key contributor to the infrastructure consumption, especially for commodity type, scalable technologies, such as scale out systems and extreme low energy servers."
"The nexus of IT forces, such as growing the mobility installed base, increasing social media penetration in the consumer and the enterprise space, coupled with gradual adoption of cloud, will drive fundamental shifts in the way data center managers design, operate and manage their data centers and associated partners," said Naveen Mishra, principal research analyst Gartner.
"Indian IT organizations are making a big shift from a distributed IT setup to a more manageable and efficient centralized model, leading to consolidation of branch and remote IT resources into fewer, but larger data centers," said Naresh Singh, principal research analyst with Gartner. " Data center site consolidations and relocations are happening, especially for the in-house data center owned by organizations."
Follow and connect with us on Facebook, Twitter, LinkedIn, Elets video