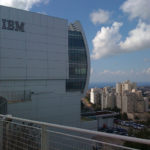 33 cities worldwide have been selected by IBM to receive IBM Smarter Cities Challenge grants during 2012. Ahmedabad and Pune are the two Indian cities in the list. Launched in 2011, this three-year, 100-city $50 million programme—IBM's single-largest philanthropic initiative—funds in-person engagements staffed by teams of top IBM experts, who study and then make detailed recommendations addressing locally important urban issues.
According to IBM, the goal of the grant programme is to improve urban life in the selected cities. IBM's consultants and technology specialists will help municipalities analyse and prioritise their needs, review strengths and weaknesses, and learn from the successful strategies used by other cities worldwide. After studying the role that intelligent technology might play in uniting and advancing different aspects of city life, IBM then outlines a range of concrete strategies designed to help make cities healthier, safer, smarter, more prosperous, and attractive for its inhabitants.
Following are the cities that earned IBM Smarter Cities Challenge grants in 2012:
Accra, Ghana
Ahmedabad, India
Atlanta, Georgia, USA
Birmingham, UK
Boston, Massachusetts, USA
Cheongju, Korea
Chonburi, Thailand
Curitiba, Brazil
Da Nang, Vietnam
Dortmund, Germany
Durham, North Carolina, USA
Eindhoven, Netherlands
Geraldton, Australia
Houston, Texas, USA
Ishinomaki, Japan
Jacksonville, Florida, USA
Jurong Lake District, Singapore
Louisville, Kentucky, USA
Malaga, Spain
Medellin, Colombia
New Taipei City, Taiwan
Nanjing, China
Nairobi, Kenya
Omaha, Nebraska, USA
Ottawa, Ontario, Canada
Pittsburgh, Pennsylvania, USA
Pune, India
Rabat, Morocco
Rosario, Argentina
Siracusa, Italy
Surrey, British Columbia, Canada
Tshwane, South Africa
Toluca, Mexico
IBM selected cities that made the strongest case for participating in the Smarter Cities Challenge. During these city engagements, IBM technical experts, researchers and consultants immerse themselves in local issues and offer a range of options and recommended next-steps. Among the issues they examine are healthcare, education, safety, social services, transportation, sustainability, budget management and energy.
Stanley S. Litow, IBM vice president of Corporate Citizenship & Corporate Affairs, and President of IBM's International Foundation, said, "The cities that have been selected are all different, but they had one clear similarity: the strong personal commitment by the city's leadership to put in place the changes needed to help the city make smarter decisions. These cities demonstrated a desire to set an example for other municipalities, an eagerness to collaborate with multiple stakeholders, and a strong commitment to consider implementing recommendations the city felt would be the most feasible and beneficial to their residents."
Follow and connect with us on Facebook, Twitter, LinkedIn, Elets video