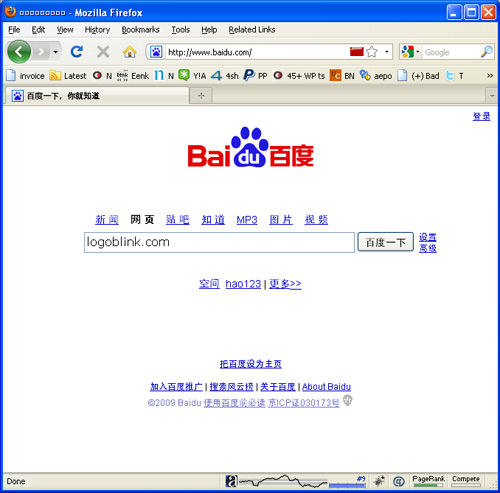 China's largest search engine, Baidu Inc. has reported a 77 percent rise in fourth-quarter earnings as company continued to draw more customers and earn more revenue on average from each of them.
Net income climbed 77 percent to 2.05 billion yuan ($326.3 million), or 5.87 yuan per ADR, from 1.16 billion yuan, or 3.32 yuan, a year earlier, Baidu said today in a statement. That exceeded the 2 billion yuan that most analysts had been hoping for. Revenue jumped 83 percent to 4.47 billion yuan.
"We do think mobile will become a very important channel to distribute our products and that has increasingly become true over the past quarter. And we think during the coming year, mobile will represent an ever larger percentage of our total traffic," said Robin Li, chief executive of Baidu.
"In the past, we have not spent any resources in monetizing the mobile traffic. But starting from this year, we will do something to figure out how to better serve our customers on our mobile platform," Li added.
Dell has already launched a smartphone based on Baidu Yi, a Linux-based mobile platform that links with Baidu's Internet services and will also run Android apps. Robin Li said that Baidu was hoping to work with more smartphone vendors to expand the use of its mobile platform.
Google has been losing ground in China's search-engine market since January 2010, when Google said that it was no longer willing to comply with Chinese regulation to self-censor Web content. Two months later, Google shut its Google.cn service and redirected Chinese users to its site in Hong Kong.
Follow and connect with us on Facebook, Twitter, LinkedIn, Elets video