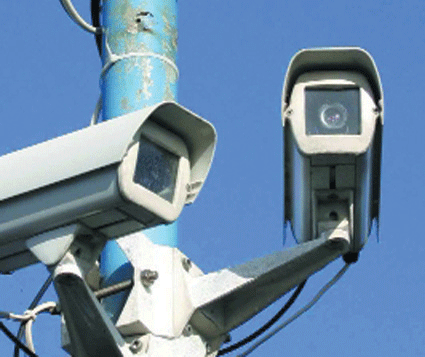 Hyderabad Police is mulling to install over 2,000 surveillance cameras in different parts of the city besides procuring weaponry vehicles for effective crime control. A proposal has been sent to the state government for procuring advanced communication equipment and weaponry vehicles, besides a plan to install over 2,000 surveillance cameras in Hyderabad city, including upgradation of Zonal control rooms, Hyderabad Police Commissioner A K Khan told reporters.
"Surveillance cameras have been found effective in crime control and traffic enforcement and particularly in keeping a watch on terror and anti-social elements. The cameras can also locate offenders involved in heinous crimes," the police commissioner said. Khan said a meeting was held with a committee on internal security on police modernisation scheme under the Ministry of Home Affairs for 'Safe City Project'.
In the wake of rise in drug-related cases and online frauds, involving foreign nationals in Hyderabad, police have enhanced vigil on the movement of suspected foreigners, including students, he said.
As many as 20 foreign nationals were arrested after police registered 52 cases pertaining to cocaine abuse this year, Khan said, adding there was a link between online fraud cases and drug trafficking as many African nationals were involved in cyber frauds.
"The process of screening of foreign nationals has been started and strict vigil is being maintained on suspected foreigners including students in the city as foreign nationals have been found indulged in drug peddling," he said.
Hyderabad Police Proposes to Install over 2000 Monitoring Cameras