According to the Corruption Perceptions Index 2005 by the Berlin-based organisation  Transparency International, the world's least corrupt country is seen as being Iceland and the countries perceived as most corrupt are Bangladesh and Chad.

• More than two-thirds of the 159 nations surveyed in Transparency International's 2005 Corruption Perceptions Index (CPI) scored less than 5 out of a clean score of 10, indicating serious levels of corruption in a majority of the countries surveyed.
• India has been given a score of 2.9 and ranks 88 in this list.
• 159 of the world's countries were included in the survey on a scale of 0 to 10 — the cleanest being 10 and the most corrupt being 0.
Corruption is rampant in majority of Asian countries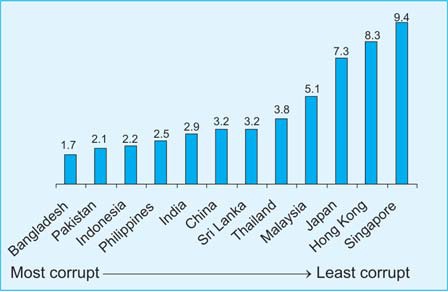 • Though the Corruption Perception Index does not give the complete picture, it provides a  reasonable idea of the level of corruption in the country. The Corruption Perceptions Index  (CPI) ranks countries in terms of the degree to which corruption is perceived to exist among  public officials and politicians. It is a composite index, drawing on corruptionrelated data in  expert surveys carried out by 12 independent reputable institutions. It reflects the views of  businesspeople and analysts from around the world, including experts who are locals in the countries evaluated.
• The CPI focuses on corruption in the public sector and defines corruption as the abuse of public office for private gain.
The World Picture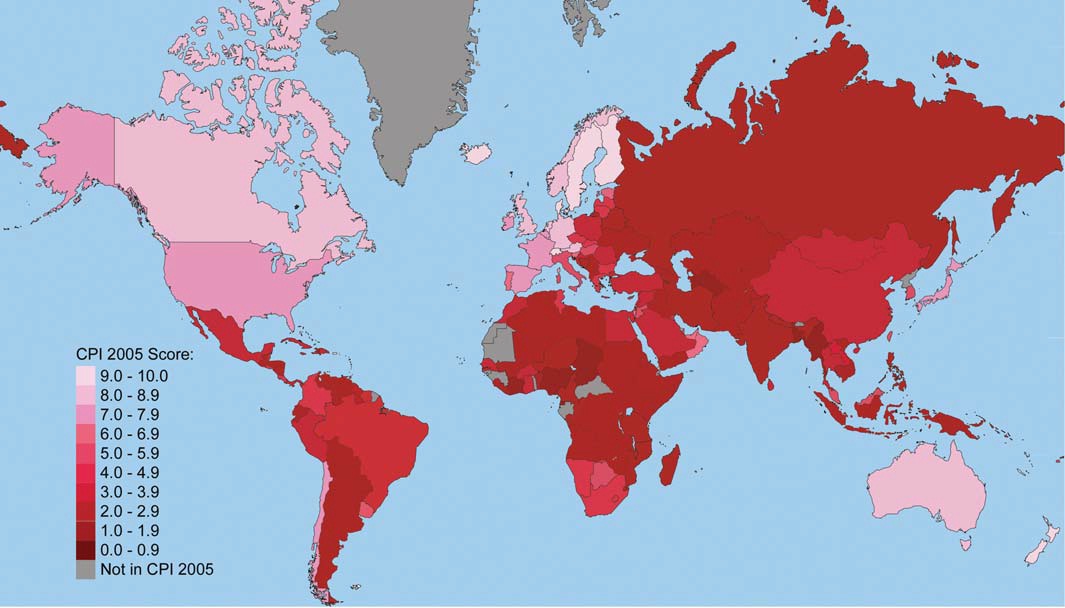 Follow and connect with us on Facebook, Twitter, LinkedIn, Elets video